The field of education is undergoing a significant metamorphosis, with the growing proliferation of virtual tutoring platforms reshaping traditional pedagogical methodologies. This transformation has been accelerated by the digital revolution, making remote learning more accessible, flexible, and tailored to individual student needs.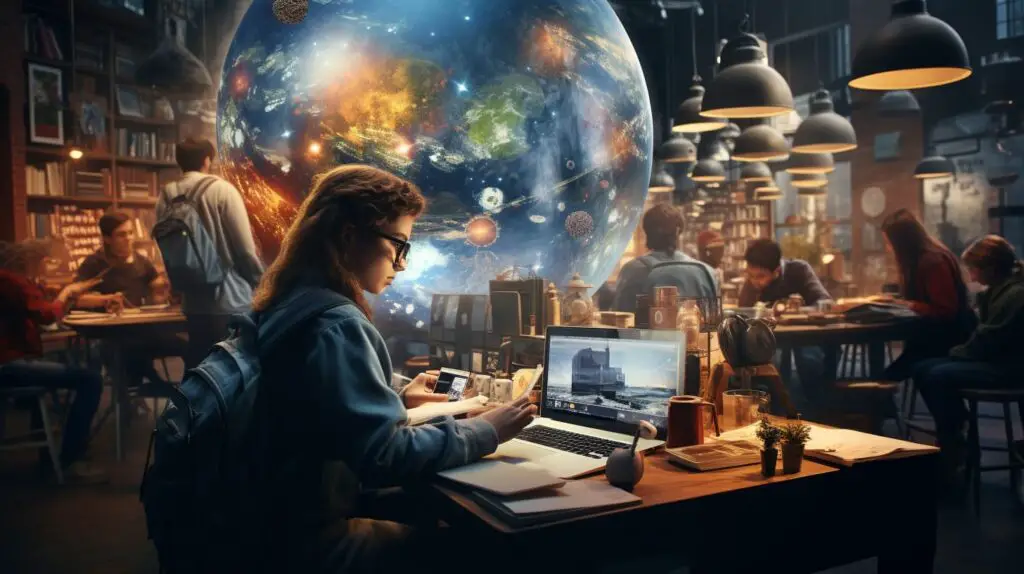 I'll provide an in-depth exploration into the lucrative industry of online tutoring, drawing on insights about the market landscape, the efficacy of online teaching techniques, pivotal strategies for building your virtual tutoring business, and necessary legal and tax considerations to inform and encourage those considering making the leap into this burgeoning field.
Rest assured, earning income with virtual tutoring is a trend that's only going to exponentially increase in the near future and I am going to show you how to cash in on the demand.
Understanding the Landscape of Virtual Tutoring
Understanding the Current Online Tutoring Market
The online tutoring market has been experiencing exponential growth due to growing internet usage and increasing demand for interactive learning. It has been further accelerated by the COVID-19 pandemic, which has forced schools and institutions to adopt online learning. Besides, online tutoring is getting popular for its flexibility, availability of a wide range of subjects, and accessibility to tutors from across the world.
Analyzing the Demand for Different Subjects
The demand for subjects in online tutoring varies largely based on location, age group, and individual requirements. More in-demand subjects include Mathematics, Science, English, and Coding. Higher education subjects like Physics, Chemistry, Algebra, Calculus, Statistics, and subjects related to test preparations like SAT/ACT, GRE, GMAT also see a high demand. Language learning, including ESL (English as a Second Language) or foreign language, is also popular in online tutoring.
Popular Online Tutoring Platforms
There are several popular online platforms available for tutors to generate income. These include, but are not limited to, Chegg Tutors, Wyzant, Skooli, Tutorme, Tutor.com, and Varsity Tutors. Each platform has its own unique features and selection process. However, common features include a user-friendly interface, tools for scheduling and conducting sessions, and a review and rating system for tutors.
Understanding Payment Structures
The payment structures of the different online tutoring platforms differ. Most platforms operate on a pay-per-minute or pay-per-hour model where as a tutor, your earnings are directly related to the hours you put in. Rates can range between $10 to $60 per hour depending on the subject and the platform.
Others employ a fixed-rate model where a pre-set rate is paid for each lesson or unit of material covered. For some platforms, tutors are free to set their own rates based on the subjects they teach and their proficiency levels. It should be noted that most platforms take a commission for every completed session.
Exploring Opportunities
Virtual tutoring offers numerous opportunities. It allows tutors to reach students globally, offers flexible work hours, and provides the chance to specialize in multiple subjects. Experienced tutors with a higher rating and good reviews can also command higher fees. Earning income with virtual tutoring for those folks is very lucrative.
Furthermore, in the case of platforms that allow tutors to set their rates, there is a chance to earn higher income by displaying proficiency and experience in in-demand subjects.
There are also opportunities to expand beyond traditional academic subjects. The platform Outschool, for instance, allows educators to offer classes in unique areas like art, music, cooking, yoga, programming, or Minecraft gameplay. Literally, the options can be endless, only limited by a tutor's skills and imagination.
Remember, successful virtual tutoring requires not only expertise in your subject area but also a grasp on good teaching practices. Building a rapport with students, using effective online instructional strategies, and continually enhancing your teaching skills can prove beneficial in achieving your goal of earning income with virtual tutoring.
Improving Teaching Skills and Online Tutoring Techniques
Improving Online Teaching Skills
One of the fundamental aspects to becoming a better online tutor lies in continually developing your teaching skills. This involves understanding and implementing different teaching strategies that encourage student engagement, comprehension, and retention. For example, active learning techniques, such as the "Pause Procedure" where you pause every 15 to 20 minutes to ask the student to summarize what they've just learned, can be highly effective. Implementing a variety of creative and dynamic instructional strategies will make your lessons more compelling and contribute to a greater learning experience.
Designing Interactive Lessons
Interactivity is a key component of successful online learning. Make use of interactive tools such as quizzes, online whiteboards, and multimedia content (videos, animations, etc) to break up your lessons and maintain interest. Sessions should be designed in such a way that students are required to interact either with the material, the tutor, or their peers on a regular basis. For instance, you could ask your students to explain the concept you just taught to a classmate or ask students to compare answers and discuss their reasoning. This sort of planned active participation helps to cement understanding.
Managing Virtual Classrooms
Effective classroom management in a virtual environment is also essential for a productive teaching experience. This involves setting clear rules for online behavior, providing structure for online assignments, and effectively handling student interactions. Regularly monitor the chat to ensure that students stay on task and interact appropriately with classmates. Communicate expectations clearly concerning when they should mute their mics, how to ask questions, and how to use different features of the platform. Building in time for students to have "free talk" before or after the session will also help cultivate a sense of community and promote a more positive learning environment.
Familiarizing Yourself With Online Tutoring Technology
Understanding and effectively utilizing the technology available to you as an online tutor can significantly enhance the quality of your instruction. Major platforms for online teaching include Zoom, Google Classroom, and Microsoft Teams, among others. These platforms typically feature video conferencing, screen-sharing, and collaborative workspace capabilities. They also tend to include tools like virtual whiteboards, breakout rooms, and polling features. Familiarize yourself with these functionalities and consider taking online courses or attending webinars dedicated to these platforms in order to fully harness their capabilities.
Using Online Tutoring Tools
In addition to the major online teaching platforms, a variety of tools can be used to enhance your online tutoring sessions. Tools such as Kahoot! or Quizlet can make sessions interactive and engaging. Document sharing tools like Google Docs can facilitate collaboration, whereas digital flashcards can assist with memorization. Some online tutors also use scheduling software to handle appointments, reminders, and cancellations.
Remember, different students may respond to different tools, so it would be wise to have a range of options at your disposal and be ready to switch strategies when necessary.
Building Your Online Tutoring Business
Identifying Your Tutoring Specialty
Identifying your tutoring specialty is an essential first step in setting up your online tutoring business. What subjects are you confident in teaching? What age group will you cater to: young students, high schoolers, college-level students, or adults looking to acquire new skills?
Crafting a Compelling Tutoring Profile
Your tutoring profile is your opportunity to showcase your knowledge, skills, and teaching style. Ensure your profile is comprehensive and contains key information such as your qualifications, experience, approach to teaching, and your success stories. Be sure to upload a professional headshot and any certificates or achievements.
Building Your Portfolio
A well-crafted portfolio can be a deciding factor for potential students. Your portfolio could include video clips demonstrating your teaching methods, downloadable sample materials, or testimonials and reviews from past students. Showcasing your versatility in teaching methods can make your profile more attractive to a variety of learners.
Setting Competitive Pricing
Setting your pricing can be challenging. You need to strike a balance between charging enough to make a profit but also keeping it affordable to attract students. Research prices that other tutors in your specialty charge for guidance.
Marketing Your Tutoring Services
Aggressive marketing and promotion play integral roles in attracting students. Use social media platforms to reach your targeted demographic, start a blog to share useful tips and insights, and consider paid online advertising or SEO to enhance visibility. Networking can also bring you referrals, so join tutoring networks or forums.
Finding Suitable Platforms
You can offer online tutoring through various platforms like Skype, Zoom, Google Meet, or dedicated learning platforms like Varsity Tutors and Wyzant. Do your research on these platforms to find what best fits your style and comfort level.
Connecting with Potential Students
The best way to connect with potential students is by engaging them online. Answer queries promptly, set up online webinars or informational sessions, share useful content through blogs or social media, and always maintain a professional but friendly tone.
Retaining Students
Building a strong rapport with students is key to having them return. Regularly update your curriculum and teaching methods to remain interesting. Offer regular feedback, communicate promptly, and work towards solving any issues faced by the students. Encouragement and showing an interest in their progress are also good strategies for retaining students.
Tracking Progress and Success
Track the success of your teaching by checking in with students and parents regularly, setting up progress tracking systems, or using software that does it for you. This data will help you improve your tutoring methods, highlight your successes, and provide evidence of your capabilities to attract more students.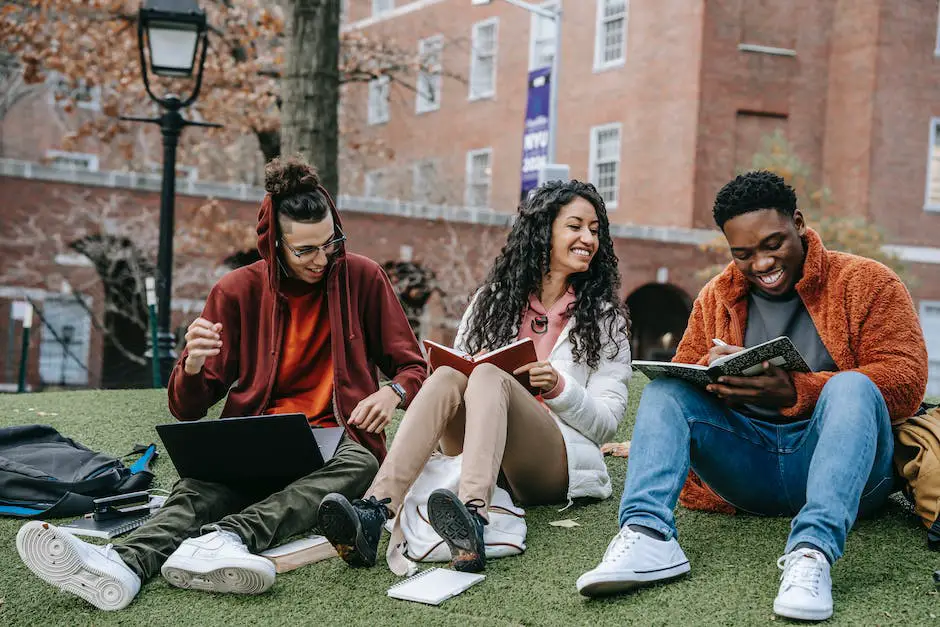 Legal and Tax Considerations
Setting Up Your Virtual Tutoring Business
First, it's important to decide if you want to conduct your virtual tutoring as a business entity, such as an LLC or a sole proprietorship. An LLC (Limited Liability Company) is often appropriate for individual tutors as it helps safeguard personal assets if the business were to be sued. A sole proprietorship is less formal, with no strict requirement to register unless using a fictitious business name.
Understanding Tax Obligations
When you are freelancing as an entrepreneur, there are tax regulations to consider. As a freelance tutor in the United States, you are considered self-employed and are therefore not an employee. This definition has tax implications. For instance, you'll need to account for your income and expenses on a Schedule C or C-EZ when filing your federal income tax return.
Additionally, self-employed individuals must pay Self-Employment Tax, which contributes to Social Security and Medicare. This is calculated using Schedule SE. These taxes are not typically withheld from your tutoring income, and you may need to make estimated tax payments quarterly to avoid penalties at the end of the year.
It's important to track all your business-related expenses, including any supplies, equipment, or home office expenses. These may be deductible and help reduce your taxable income. Also, remember that any income you generate from tutoring is income and must be reported to the IRS, even if it is not your primary job.
Contractual Work and Legal Considerations
When starting a tutoring business, consider drafting a service agreement or contract to outline the terms and conditions you and your student (or their parents, if the student is a minor) will adhere to. This includes your fee, cancellation policy, and dispute resolution methods. You might also want to include a clause that describes who owns the materials you create, to help protect your intellectual property.
Whether you require a business license or not largely depends on your local and state regulations. As the tutoring process involves working with minors, it also may be worthwhile to seek legal counsel to understand the potential liabilities and necessary protections, such as background checks or liability insurance.
Lastly, operating an online business raises issues like data protection and privacy. You must comply with COPPA (Children's Online Privacy Protection Act) when collecting and storing personal information of children under 13 years old.
Handling State Sales Tax
Depending on your state, you may need to collect and remit sales tax. Some states consider tutoring as a taxable service, while others do not. It is advisable to consult with a local tax attorney or a CPA to understand your responsibilities.
In conclusion, it is necessary to navigate through varying legal and financial aspects while setting up a virtual tutoring platform. Investing time in understanding these aspects upfront can help avoid any legal complications later and ensure smooth and professional operations.
The emergence of virtual tutoring has redefined the educational sector, offering a platform for educators to reach a global student body, and engendering a more personalized learning experience.
With a keen understand of the online tutoring industry, effective teaching strategies, a solid business plan, and knowledge of the legal and tax implications, you can forge a successful career in this thriving and dynamic field.
Let these profound insights aid you in making informed decisions as you venture into virtual tutoring, transforming your skills and expertise into a profitable, sustainable and satisfying vocation.