In the expanding digital landscape of our modern world, money-making apps have emerged as an innovative financial tool. Providing intriguing possibilities for convenience, diversification, and potential income, they have quickly risen to popularity.
This exploration provides a comprehensive understanding of what these apps entail, the different categories, their pros and cons, and the strategies to optimize income from them. By comprehending these aspects, the curious individual can navigate this challenging field with ease and success.
Overview of Money-Making Apps
In the technologically-driven culture that we live in today, money-making apps are becoming increasingly popular. These pioneering applications present a platform that allows users to generate extra income earning instant cash through a diverse range of activities, such as completing surveys, selling unwanted items, investing in the stock market, or carrying out gig-based tasks.
The objective of money-making apps is both individual and collective. On a personal level, they present flexible ways of supplementing income according to your schedule. From a wider economic perspective, these apps contribute to a digital ecosystem that stimulates financial activity for users and app creators alike.
Money-making apps operate on the principle of compensating time or resources with financial gain. They may require users to perform tasks, from answering survey questions to trying out new products. Some may need an initial financial contribution for activities like investing or peer-to-peer sales. Users' efforts or investments are then rewarded through a linked account or in the form of points, rewards or gift cards.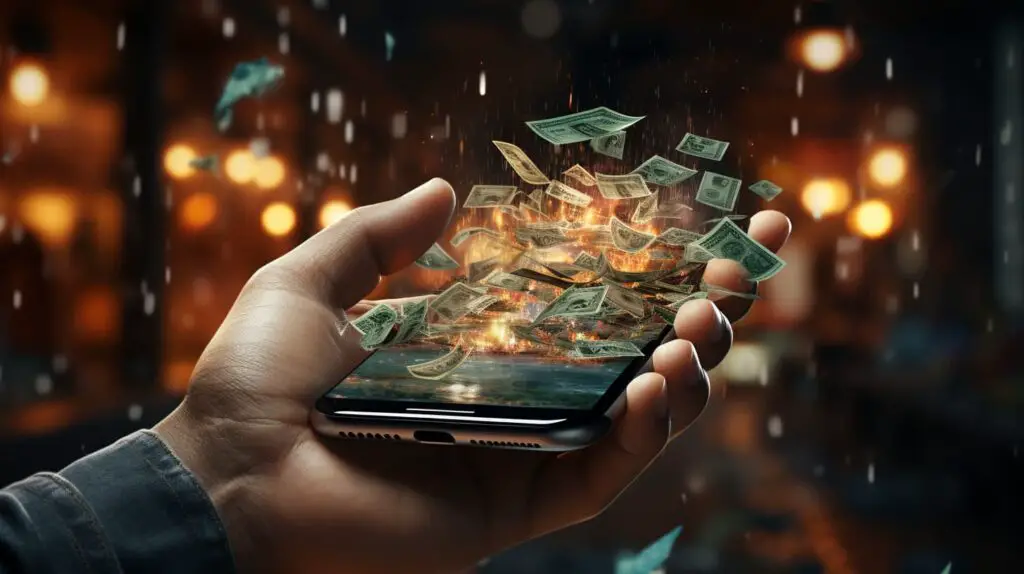 The surge in the popularity of money-making apps can be linked to the increasing use of smartphones and the need for additional income in the current fluctuating economic climate. There are multiple quick methods to boost your earnings with smartphones.
According to a 2020 report by eMarketer, it is estimated that close to 84% of Americans will be using a smartphone by 2024. This widespread use of technology, together with the impelling economic benefits of these platforms, are key factors driving their rising popularity.
In response to the unstable job market and uncertainty about income opportunities in the current and post-pandemic times, money-making apps are offering a necessary financial safety net. Many of these apps are fueling the gig economy, giving people the flexibility and financial independence they seek.
As with any financial venture, there are risks to using money-making apps. While numerous apps offer legitimate ways to make money, scams do exist. It is therefore essential for users to research thoroughly before using an application. Despite these potential risks, money-making apps present an exciting intersection of technology, economics and entrepreneurial spirit, playing a significant role in today's digital economy.
Different Categories of Money-Making Apps
Survey Apps: Reaping Rewards for Your Time and Opinions
Among the various types of money-making apps, survey apps are perhaps the most user-friendly and immediate. These apps reward users for offering their thoughts and perspectives on a wide range of topics.
The financial incentives, usually in the form of cash or gift cards, won't make you wealthy but can provide a little extra for everyday expenses. Well-known market research firms such as Ipsos and Nielsen, among others, rely on these platforms to gather crucial consumer data.
Google Opinion Rewards App, for instance, offers users credits for Google's Play Store in exchange for answering brief surveys. Similarly, apps like Swagbucks and Survey Junkie compensate users for sharing their opinions on various surveys.
Gig Economy Apps: Where Flexible Timing Equals Money
This category of money-making applications includes platforms like Uber, Lyft, and DoorDash where you can earn money by offering rides or delivering food. Other gig-centric apps like Fiverr and Upwork allow users to freelance by selling their professional services.
These platforms provide a flexible schedule that allows users to choose when and how much they work, making them a favorite among individuals seeking a side hustle or those transitioning towards self-employment.
Cash-back and Reward Apps: Save as You Spend
Cash-back applications help users earn money back on their purchases. Apps like Rakuten, Dosh, and Ibotta partner with retailers to offer users a percentage of their spending back. The rewards can either be redeemed as cash or gift cards.
Additionally, several credit card companies also offer cashback apps exclusively for their cardholders, encouraging users to spend wisely and earn simultaneously.
Investment Apps: Putting Money to Work
Investment apps have made it easier for individuals, regardless of their initial capital, to invest and grow their wealth. Companies like Robinhood and Acorns have opened the doors of stocks, bonds, cryptocurrency, and various other investment opportunities to the general public. These platforms make it possible for users to start with a small amount of money while learning more about the investment world.
Selling Apps: Profit from Unused Items
Certain apps enable users to turn unused items into cash. Applications like eBay, Mercari, and Poshmark provide platforms for users to sell everything from household goods to clothing and accessories. These online marketplaces have made it easier for anyone to become an online retailer in their spare time.
Earning Potential with Crowdsourcing Apps
In the age of technological advancement, apps like Amazon Mechanical Turk and TaskRabbit offer quick and convenient ways to earn money. They fall under the umbrella of crowdsourcing platforms where users undertake small tasks or chores for others in their locality. The nature of these tasks is quite diverse – ranging from digital tasks like data entry to physical ones such as running errands or assembling furniture.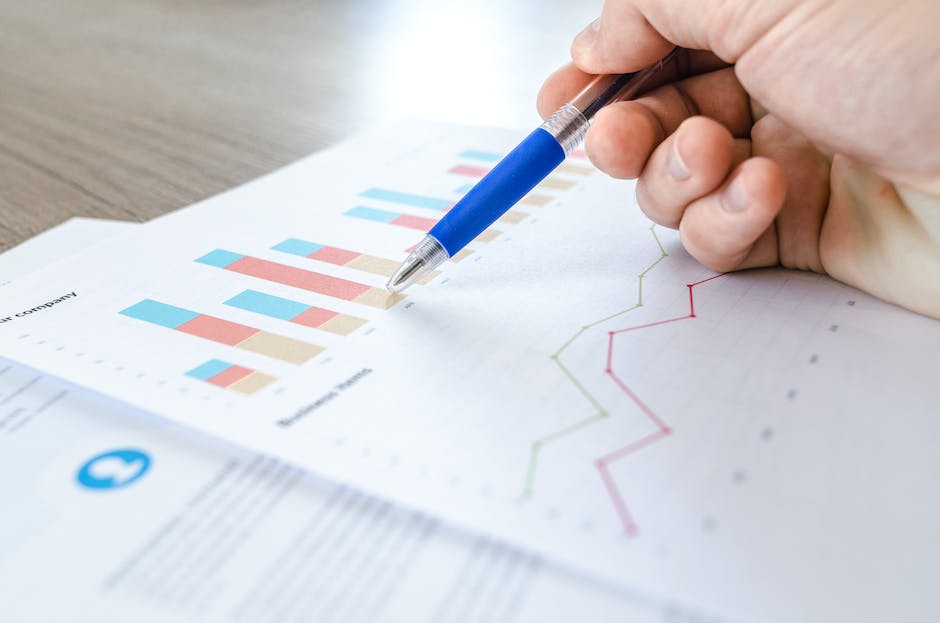 Pros and Cons of Money-Making Apps
Advantages of Engaging with Money-Making Apps
Navigating through the world of money-making apps opens up abundant advantages. Foremost among them is the potential of making money through various channels – be it simple tasks or freelance work that utilizes specialized skills.
Another beneficial aspect is the convenience these apps bring. Not only can you earn from the comfort of your home, but anywhere where you have a stable internet connection. Even coffee shops with Wifi can function as a workplace. This attribute of money-making apps makes them highly appealing to those seeking a flexible work environment or a source of additional income in their free time.
Lastly, the simplicity and user-friendly design of these apps make them accessible to everyone. With no requirement for specialized training, instant payouts and a user experience tailored to ensure convenience, these apps are fast becoming an easy and quick way to supplement income.
Cons of Money-Making Apps
Despite their many advantages, money-making apps have their downsides. A common drawback of these apps is inconsistent income. Opportunities on these platforms vary widely, and so do potential earnings, which mainly depend on how much time and effort you put into the tasks.
Another risk associated with money-making apps is the prevalence of scams. Misleading or fraudulent apps sometimes trick users into completing tasks but fail to pay out earnings, wasting users' time and efforts. Therefore, users should exercise caution when choosing an app and ensure that it is from a legitimate source.
Privacy is another concern when using money-making apps. To use these platforms, users often need to provide personal information, which raises concerns about how this data is stored and used. While many legitimate apps have robust data security measures in place, there is still a risk that your information could be mishandled or fall into the wrong hands.
Furthermore, the digital work often facilitated by such apps can be isolating. Unlike traditional jobs, where you might interact with co-workers regularly, working via money-making apps usually involves minimal social interaction. Also, the absence of job benefits like insurance or retirement contributions typically associated with regular employment is another issue to consider.
Money-making apps draw users in by offering an alternative, convenient way to generate income. However, these potential users must be vigilant and aware of potential hazards. These risks vary from scams, breaches of privacy, to inconsistent earnings, thus it's prudent for users to perform due diligence by researching the apps and reading reviews prior to full commitment.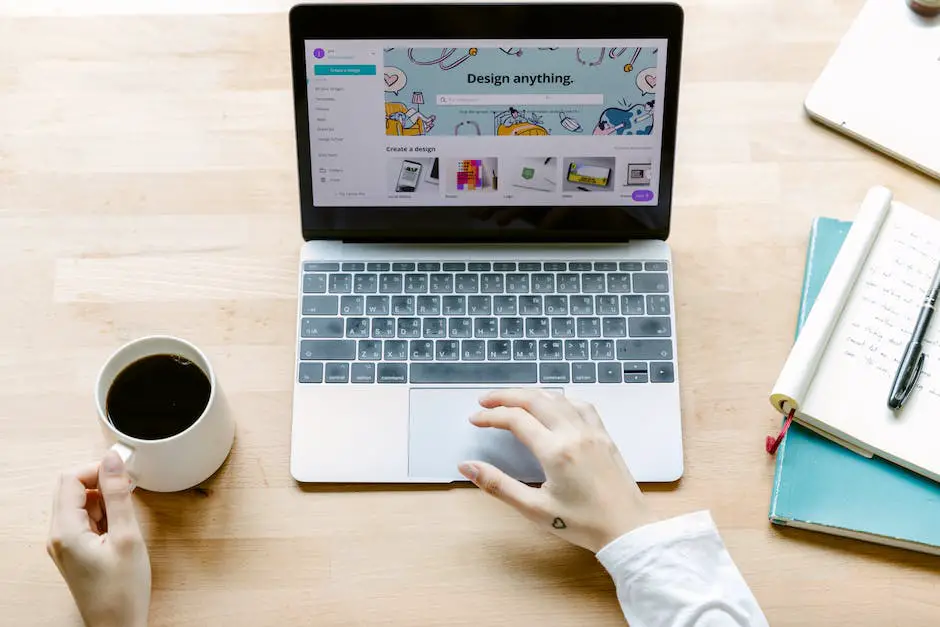 How to Optimize Income from Money-Making Apps
Diving Deeper into Money-Making Apps
These money-making apps are diverse, offering numerous strategies for earing fast cash and income. The spectrum extends from cash back and rewards apps, survey platforms that pay for your opinion, job marketplaces, and even investment platforms. The income earned from these apps can fluctuate greatly, ranging from a little supplemental income to replacing a full-time job's salary, all depending on how much time and effort you are willing and able to dedicate.
Best Utilization Techniques
To optimize income from money-making apps, you have to understand how each app works and how gains are made on each platform. For instance, some cashback apps require you to shop through their platform to earn rewards, while survey apps require you to complete surveys or give reviews. Therefore, reading up on each app's earning mechanism is essential to ensure you are aware of how you can maximize your potential earnings.
For job marketplaces and gig economy apps, you will need to provide a service or sell a product to earn. Improving your skills and investing in the resources necessary to upgrade your product or service can greatly enhance your income potential.
Time Management
Time is a critical factor in earning from apps. Some may require more time investment than others. For example, gig economy apps (like Uber, Rover, or TaskRabbit) may demand more time investment as opposed to receipt scanning or cashback apps which require little effort and time.
It's crucial to strike a balance and prioritize apps that offer the most return for your time. Setting up a schedule can help in managing time spent on these apps. Try dedicating certain parts of your day to these apps rather than using them sporadically throughout the day.
Diversification of apps
Just as with any investment, diversification is vital. It decreases risk and allows for multiple income streams. Different apps can offer income in various ways, and it's good to have a variety of them in your arsenal to cover different income areas. This way, if one area isn't performing well, you still have other sources of income.
For example, you might use a cashback app for shopping, a survey app during your free time, an investment app to grow your savings, and a gig app to offer services in your area of expertise. This combination of money-making apps ensures you have diversified your sources of income but remember always to consider the time commitment required for each.
Strategically utilize bonuses and referrals
Many money-making apps offer bonuses for completing specific tasks or for referring new members. By strategically utilizing these offers, you can significantly increase your earnings. For instance, you may earn additional bonuses for taking surveys within a certain time frame or for shopping certain brands on a cashback app. Leveraging these bonuses can be an effective way to boost your earnings without any additional effort.
To fully maximize the potential of money-making apps, it's essential to comprehensively understand how they work, ensure a consistent commitment of time, strategically diversify your use of different apps, and capitalize on all bonuses and referral opportunities.
Remember, these apps can offer a vital addition to your income, but they require serious dedication and effort to produce substantial results. Leveraging these strategies can help you maximize your earnings from money-making apps and improve your financial standing.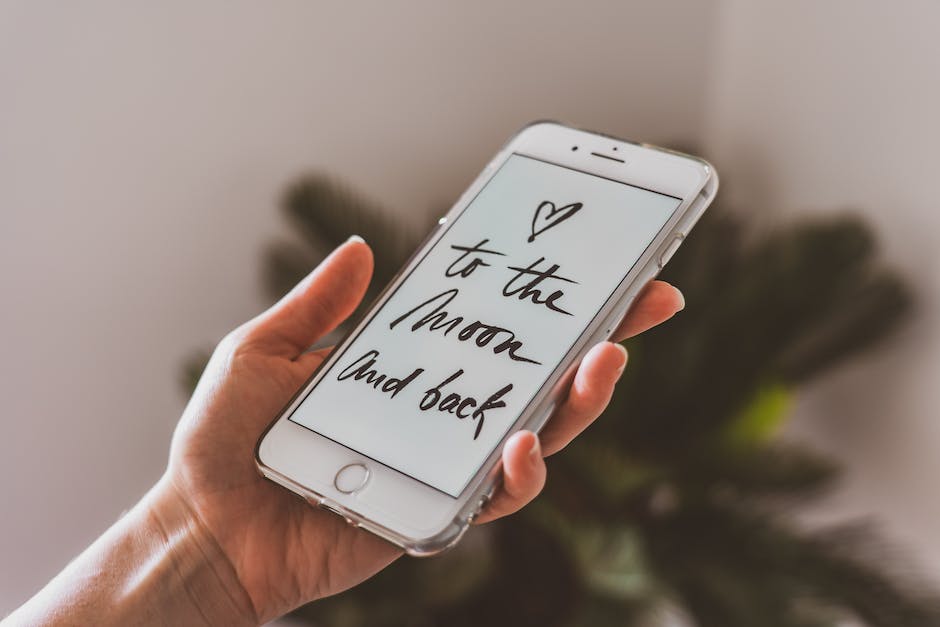 Review of Top Money-Making Apps
Diving Into the World of Money-Making Applications
In light of the technological surge over the last few years, the mobile app marketplace has become richer, presenting a vast variety of money-making applications available across numerous platforms. These engaging apps offer users a chance to boost their income or win appealing rewards, extending from e-commerce and fitness tracking to different task-based activities.
Feature-Rich Experience: Swagbucks
One of the more popular apps in this realm is Swagbucks. With Swagbucks, users can earn rewards points, known as "SB," by shopping online, taking surveys, watching videos, and playing games. These points can then be redeemed for gift cards or cash via PayPal. The versatility of Swagbucks is a key advantage; there are multiple ways to earn SB, meaning users can find an earning method that suits them. User reviews have mostly been positive, noting the variety of tasks and ease of use.
To get started with Swagbucks, simply download the app from the Apple Store or Google Play, create an account, and start completing tasks to earn SB.
Task-Based Earnings: TaskRabbit
TaskRabbit stands out in the task-based income space. Users can offer their services in areas such as moving, cleaning, or handyman work. The app serves as a matchmaking service, connecting users with locals in need of these services. TaskRabbit's strength lies in its flexibility. Users can work on their own time and set their own rates, reflecting their skills and experiences.
To start earning with TaskRabbit, download the app from your respective app store, register as a "Tasker," specify the services you can offer and start accepting tasks.
Investing Made Simple: Robinhood
For those interested in making money through investments, Robinhood is a powerful tool. Known for its commission-free trades and simple, intuitive interface, Robinhood has made investing accessible to everyone. Users can buy and sell stocks, ETFs, options, and even cryptocurrencies.
If you are looking to day trade for quick profits, Robinhood is a great option. The app's biggest draw is its democratization of the investing process, allowing users of all experience levels to take part.
Starting with Robinhood involves downloading the app, creating an account, linking a bank account, and depositing funds into your Robinhood account. From there, you're free to start investing.
Healthy Profits: Sweatcoin
Sweatcoin has capitalized on the popularity of fitness-tracking apps. It pays users in its own digital currency, "Sweatcoins," for the number of steps they take outdoors, which can be redeemed for goods, services, or donations. While users have pointed out the relatively low conversion rate of steps to Sweatcoins, the app's concept of incentivizing exercise has been noted as innovative and beneficial.
To get started with Sweatcoin, download the app, create an account, and start walking. The app does the rest, tracking your outdoor steps and converting them into Sweatcoins.
Remember, each of these apps offers a unique way to make money or earn rewards. It's crucial to do your research and choose one that aligns best with your interests, skills, and lifestyle.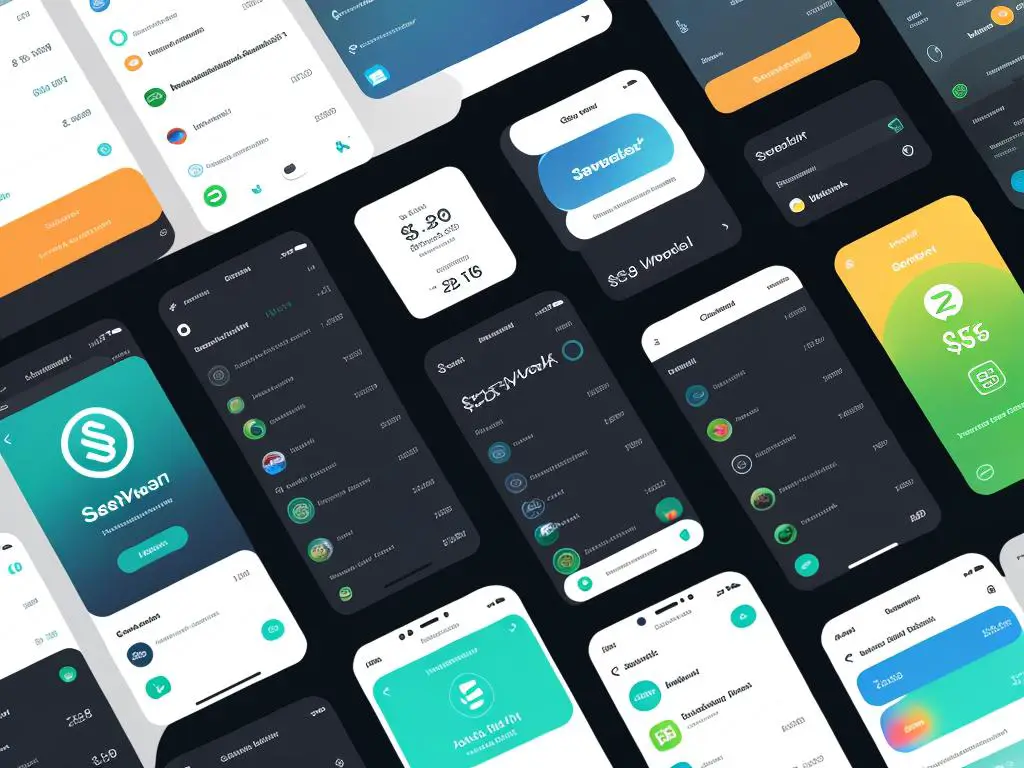 We have journeyed through the fascinating world of money-making apps – from gaining an overview to understanding the different categories, weighing up the pros and cons, and learning about optimization strategies.
Additionally, our tour has included a detailed review of the top-performing apps. The power and potential of these digital tools lie in their proper usage and strategic integration into our daily financial practices. With this comprehensive knowledge, let us embrace the financial revolution, charting our own paths to success in the dynamic realm of money-making apps.
FAQs on Money-Making Apps
What are the best money-making apps for 2023?
The best money-making apps for 2023 include apps that pay you real money, apps to make money fast, and apps that offer cash rewards.
How can I earn money using money-making apps?
You can earn money using money-making apps by completing tasks, participating in surveys, or by using cash-back apps that offer rewards for making purchases.
Are there any apps that pay you real money?
Yes, there are many apps that pay you real money. Some examples include cash-back apps, survey apps, and apps that reward you for completing tasks.
What are some of the best money-making apps?
Some of the best money-making apps include apps that offer cash back, apps to make money fast, and apps that allow you to earn points that can be redeemed for cash or gift cards.
How can I make extra money using apps?
You can make extra money using apps by completing tasks, taking surveys, participating in cash-back offers, or by using investing apps that offer opportunities to earn passive income.
Is it possible to make money fast using money-making apps?
Yes, it is possible to make money fast using money-making apps. Some apps offer immediate cash rewards or allow you to earn at least a certain amount within a specific timeframe.
How do cash-back apps work?
Cash-back apps work by offering rewards or cash back when you make purchases through the app. The app tracks your purchases and gives you a percentage of the purchase amount back as cash or rewards.
Are there any apps that allow you to make money while spending money?
Yes, there are apps that allow you to make money while spending money. These apps typically offer cash back or rewards for making purchases through the app.
Are there any apps that help you earn extra cash?
Yes, there are apps that help you earn extra cash. These apps may offer various tasks or opportunities to earn money, such as taking surveys, watching videos, or completing offers.