In the face of financial uncertainties, it is essential to step outside the traditional realm of employment and consider more flexible opportunities that could generate income swiftly and conveniently. There are many popular quick gigs to make easy bucks. Whether you are looking to pay off debts, increase your savings, or simply seeking additional income to cover immediate expenses, gigs can offer an effective solution.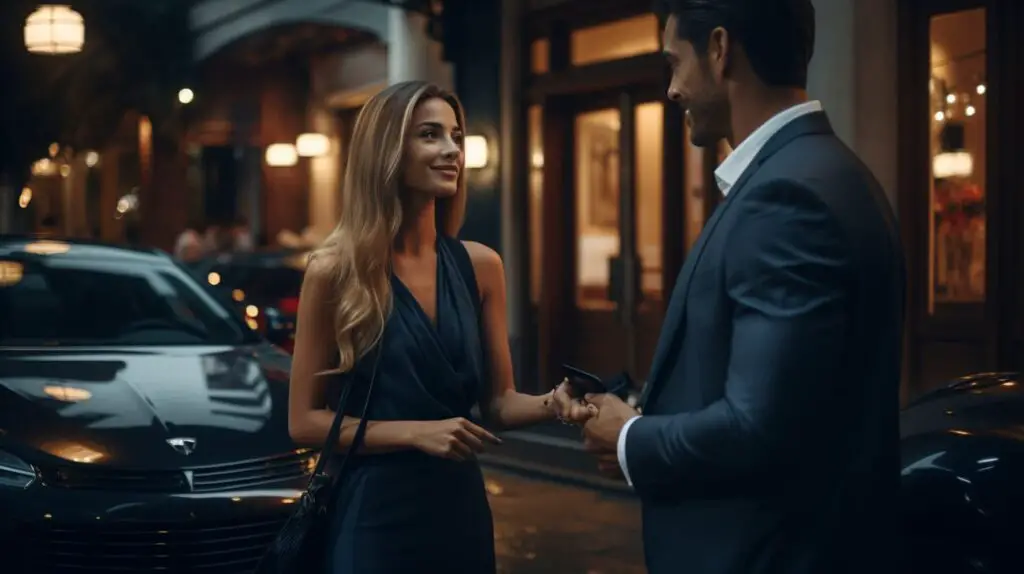 Among the easiest gigs for quick money are freelance writing, working as a ride-share driver, and completing online surveys or reviews, each presenting unique benefits and flexibility. These side gigs to make quick cash cater to different skills and preferences, allowing you to turn daily interactions, talents, or mere interests into income-generating activities.
1. Freelance Writing
Freelance Writing: Turning Rigorous Words into Easy Money
Freelance writing has emerged as one of the most potential gig economies in recent years, helping individuals produce a steady income stream. Individuals who possess an intrinsic aptitude for writing have an upper hand in capitalizing on their skills in freelance writing. Whether it's weaving narratives, articulating perspectives, or packaging product descriptions, the scope in this segment is wide and appealing.
Best Freelancing Platforms
Among the various platforms that facilitate freelance writing opportunities, Fiverr, Upwork, or Freelancer deserve a special mention. You can find some of the highest paying freelancing jobs for steady income on those platforms. From publishing articles and blogs to promoting products through creative writing, these platforms host a spectrum of writing jobs for enthusiasts. It's an attractive proposition to transform your love of writing into a medium for earning quick money. The bonus? Your writing skills continue to get better with every assignment.
Freelancing Flexibility
The beauty of freelance writing is that it's not just about the money. It's about the flexible working hours, the geographical freedom, and the opportunity to work on diverse topics. It also opens the door to interacting with international clients, understanding their perspectives and broadening your horizon.
The best part of all this is you can make money reselling Fiverr gigs as well as an outsourcer. You don't have to actually be the one completing the task for the client, rather somebody you hire can do that instead while you collect paychecks.
So, if you have a knack for articulating thoughts and ideas into written words, freelance writing could just be your golden ticket to a lucrative gig. Start cracking on those keyboards and let your words echo on the digital platform.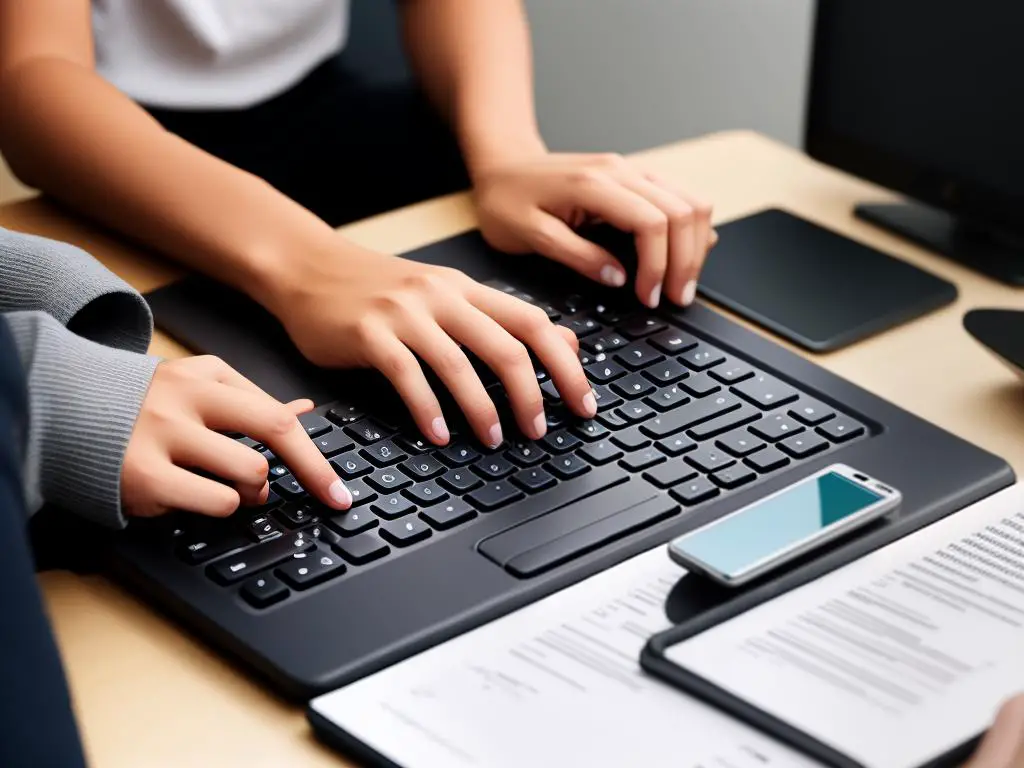 Where there are avenues to make quick money, ride-sharing undoubtedly holds a place. Platforms such as Uber and Lyft present a beneficial prospect of earning yourself a side income by fulfilling the role of a ride-share driver. All you need is a car, a smartphone, and a passing grade in a background test, and you're all set to hit the road and start driving people around.
The beauty of these ride-share platforms is that they offer a lot of flexibility. Unlike traditional 9-to-5 jobs that may feel limiting and draining, as a ride-share driver, you get to decide when you want to work. You have the freedom to log in whenever it's convenient for you, be it early morning, late night or anywhere in-between.
The earning potential for ride-share drivers can vary greatly depending on the city, demand, and how much time you can invest in this gig. Although it may not replace a full-time job, this opportunity shines as a quick and flexible way to supplement your income.
There are many companies you can work for if you want to be a driver.
This gig also spreads its wings beyond just financial perks. For those who enjoy interacting with different kinds of people, driving around their city can be an experience in itself. If you like to drive, you can turn your hobby into cash with ridesharing. You meet diverse folk, listen to their stories – mundane or amusing, all while adding bucks to your wallet.
However, it's essential to be prepared for potential challenges. Maintenance of your vehicle, cost of fuel, possibly longer-than-expected working hours are few aspects to keep in mind. Yet, with strategic planning and effective time management, being a ride-share driver can serve as a robust means to secure extra cash and enjoy the freedom that comes along with it.
3. Online Surveys and Reviews
Online Surveys: Your Opinion Matters
The digital world has brought in various avenues for people to make quick money, one of which includes online surveys and product reviews. These are really quick methods to boost your earnings in no time. Filling out surveys or writing reviews allows companies to understand consumer behavior and preferences, and these companies are willing to pay for that valuable information.
A Platform to Voice Your Opinions
Websites such as Swagbucks, Survey Junkie, or Vindale Research serve as a platform where you can voice your opinion in return for some extra cash. These sites cover a variety of surveys ranging from consumer products to political perspectives. Your opinions aid companies in making informed decisions about their products, services, or marketing strategies.
Flexible and Convenient
One of the main benefits of taking online surveys for money is their flexibility. These gigs do not require any particular expertise, allowing anyone with an opinion to participate. You can complete these surveys during your lunch break, while watching TV, or whenever a little extra free time presents itself. All that's needed is a device with internet access and your readiness to express your thoughts.
Get Paid for Your Time
These online survey platforms offer different forms of compensation, including cash, gift cards, or points that can be redeemed for products or even donated to charity. You won't make a living off of this, but it can be a neat way to earn a bit on the side.
Remember, every little bit helps, and sharing your opinion via surveys is no exception. It's an efficient way to utilize your spare time and monetize your thoughts. It's proof that in this digital age, even your opinions can convert into earnings.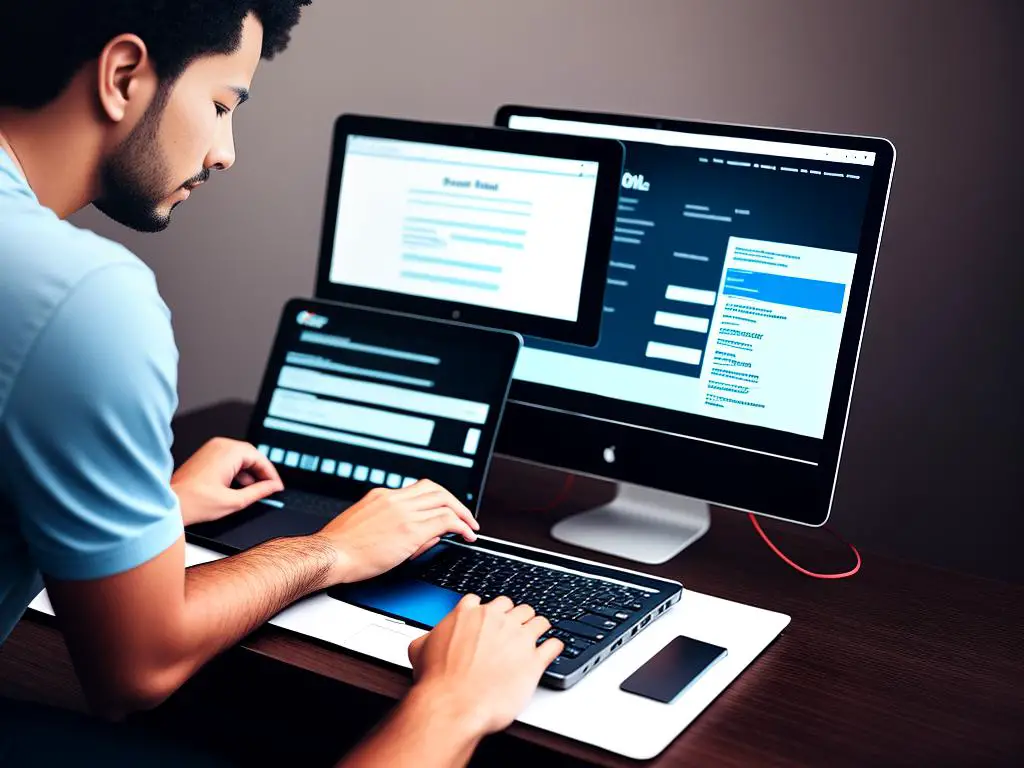 Adopting these quick cash, money-making gigs can serve as a stepping stone to financial stability or an expedient relief during pressing moments.
Freelance writing, for instance, caters to those with a penchant for words and creativity, while being a ride-share driver seeks to utilize your vehicle for income and online surveys or reviews capitalize on your opinions.
There's no question on maximizing your income with freelance work however.
These platforms are not only accessible; they also offer flexibility and convenience that might be hard to find in traditional employment settings. Diversity in revenue streams, after all, is a fundamental step towards resilience in a volatile economic climate. Just remember, whatever gig you decide to embark on, dedication, reliability, and diligence remain critical for success.
Related Information on Quick Gigs for Easy Bucks
What are some quick gigs to make easy bucks?
Some quick gigs to make easy bucks include taking online surveys, doing freelance writing or graphic design, and participating in paid focus groups.
What is a side hustle?
A side hustle refers to a job or gig that you do in addition to your full-time job, usually to earn extra income.
How can I start a side hustle?
To start a side hustle, you can explore various options such as freelancing, starting an online business, offering a service, or selling products online.
What are some of the best side hustle ideas?
Some of the best side hustle ideas include becoming a virtual assistant, starting a blog or YouTube channel, renting out a spare room on Airbnb, or becoming a ride-share driver.
How can I make money from home?
There are several ways to make money from home, such as doing remote work, starting an online business, freelancing, or offering online tutoring services.
What is a side gig?
A side gig is another term for a side hustle. It refers to a part-time job or gig that you do alongside your main source of income.
What are some ways to make extra money?
Some ways to make extra money include doing odd jobs or tasks, selling unused items, renting out space or your belongings, or taking up part-time or freelance work.
How can I make money online?
You can make money online by starting an online business, doing freelance work, participating in online surveys or market research, or becoming an affiliate marketer.
What are some online side hustle ideas?
Some online side hustle ideas include becoming a virtual assistant, starting a YouTube channel or blog, doing online tutoring, or providing online consulting services.
What are some of the easiest side hustles to start?
Some of the easiest side hustles to start include dog walking, babysitting, pet sitting, doing micro-tasks online, or selling crafts or artwork.