This post may contain affiliate links to products that I recommend and I may earn money or products from companies mentioned in this post. Please check out my disclosure page for more details.
---
Some people dream of becoming a successful author, whether from writing a nonfiction novel or creating a fantasy world readers can get lost in. They want to be authors like J.K Rowling, Stephen King, and the big names you hear all the time. You want the fame they have, but have you ever wondered if writing a book is the best way to make money? 
Writing a book is not a good way to make money for amateur authors. Authors make little money off of their works and do not profit until an exponential amount of books are sold. However, it is not impossible to make writing a career. 
While this is a long road to walk, it's not impossible to make money off of your book. In this article, you will learn the process of writing a book and the skills it takes to become a selling author.  
Why Writing a Book Isn't the Best Way To Make Money
Writing a book is not the best way to make money due to high competition, low rates, and profit loss. Authors would need to sell a high quantity of books to profit from their books. This section tells you why writing a book won't make you quit your job and solely write books.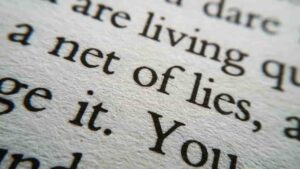 Writing a book on your own is a lot of work. You may be better off working a contract-to-hire-job if you need money. However, you still have a dream to publish your book. Some authors who have a book draft in their computer files don't complete their book because they have given up. 
Of course, they might give up because they think their work isn't good enough. If this describes you, you may want to keep reading. 
Competition
Realize that you will always have competition. It's inevitable and can be very stressful, but you shouldn't beat yourself up over it. The best way to avoid stress is to not read too much into other authors' success, but focus on the story's plot and take any tips you see in your competition's book. 
Low Rates and Profit Loss
Writing a book for yourself is not a great way to make money. You will not be paid while writing your book, so you can expect to make no money until your book is complete. 
Even when authors finish their books, they either have to sell them ridiculously cheap to attract customers or even hand their work out for free to have a chance someone will be interested. There is no easy way to profit from the writing process. 
After the book is complete, there is still a gamble to profit off of the book. Maybe someone does not like the book and tells friends not to read it. That can make one lose business in a heartbeat.
While this is a demanding career to choose, there are incredible benefits of being an author. There is just no way to make money during the process until your book is selling a decent amount of copies. 
Time Consumption 
If you want to write your book, you will need to allocate a lot of time. While there are a lot of benefits of telecommuting that allow research to be conducted remotely, you still need the time to do it. Writing a good book takes months, sometimes even years, to complete. Many authors have given up after a certain amount of writing and just taken too much time out of their other activities. 
Becoming an author will make you miss out on fun activities, some sleep and will not happen overnight. Be ready to dedicate an extended unknown period of your time to your book, you will be able to write your first book. 
Can I Write a Book Without Experience?
You can write a book without any experience. Writing a book requires research and devotion, something other writers do not have the time for. Writer's block also stands in the way of new authors. 
When you are writing a book for the first time, you probably don't have any experience in writing. 
If you do, then that is fantastic and should help you write your book faster. If not, then don't worry, because you can still write an amazing book. Here are some epic tips on how to successfully write your first book.
How To Conduct Research for Your Book
Any successful author has done their research on what they want to write. 
What kind of research may you ask? Well, what are people interested in currently? If you have your story already planned out, you should research what your audience likes and incorporate some of that into the story. 
A great way to conduct research is to ask others what kind of books they are reading. From asking friends and even looking online what book genre is popular, you can get a good idea of what type of book to write. 
Here are some ways you can research: 
Social media platforms such as Reddit and Facebook groups research popular subjects/genres others are interested in.
Asking people at the library what books they are currently interested in.
Googling the best-selling genre of books today.
When you finish your research, you will want to devote a lot of your time applying what you learned to your book. Whether it is based on the writing style you found you liked or trying out a new genre to fit your story; you will want to spend every second you can write. 
New writers sometimes sacrifice sleep or other needs to finish a few pages. Deprivation of sleep can lead to writer's block and can prevent you from writing your book altogether. 
How To Prevent Writer's Block
When authors are writing their books, they focus on spending every minute they have writing. Not only is this an unhealthy way to write, but you can get writer's block fairly quickly from doing this. 
You can prevent yourself from getting writer's block by: 
Breaking up your writing time consistently.
Take long breaks to do activities you enjoy.
Getting plenty of sleep.
Going outside, as walking is proven to reduce stress and can open up your mind. 
There is a study called Nature Therapy that involved participants spending time in nature. These participants have recorded their stress levels have lowered, and they felt calmer after just 15 minutes in the forest. 
This research means that taking a short walk around the block or even just sitting outside can improve your mental state. Take your computer or notepad to the park and enjoy nature. Just relaxing and then going back to your work can improve your writing and mental health. 
Writer's block happens to a lot of writers, but it is not impossible to cure. Take some time for yourself and do activities you enjoy, then go back to your writing when you can think clearly. 
Is It Hard To Get a Book Published for First-Time Authors?
It is challenging to get a book published for first-time authors. Publishers can take up to 5 years to publish a book. Many books submitted to publishers are also denied due to the subjective industry. 
Five years. That is the highest average time an author has waited for their book to be published. Beginning authors may take this as a sign to stop writing and give up on their careers alone. You may be wondering, why does it take five years to publish a book?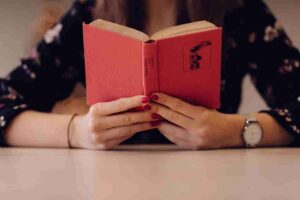 Finding an Agent
Before you go straight to the publisher, you will need an agent. 
The first step you need to take is finding an agent willing to represent you. The timeframe for this fluctuates between a few weeks to even years, but it may even be never in the worst-case scenario. 
If you find someone willing to represent you and present your manuscript to publishers, that is one step closer to getting published. However, the waiting has just begun to hear back from publishers. 
If a publisher is willing to take on your book and make deals, your agent will be communicating to them and present you with the offer if they send one. The agent will negotiate with the publisher to get the best offer for you. 
This can take a few weeks on average, but you can proceed to the publishing stage when you get the offer you are satisfied with. 
Why Does Publishing Take So Long?
Publishing companies put in a lot of work to finalize the book they are working on. Editing, proofreading, and fact-checking take up most of the processing time. However, they are also preparing the book's interior and exterior, which is included in the timeframe. 
The manuscript is then shipped to reviewers, who will write their blurb in your book to endorse your book. After the reviewers are finished with their work, reviewers will send your book to booksellers, who will decide if they will sell your book. 
Could I Self-Publish?
While you won't have any credibility when you self-publish, you take home a higher percentage of royalties than going through a publishing company. How high of a rate? Going through a publisher on average will pay 10%, but self-publishers earn up to 60% of royalties on their book. 
Self-publishing also has fantastic benefits you will not receive from working with a publisher. 
Such benefits include: 
Owning the rights to your book.
Make decisions on the cover and art of your book.
Publishing a large number of books at once if you wish. 
Shorter publishing time.
While these benefits will make you want to self-publish, there are some negatives when not working with a publisher. 
These negatives are: 
No credibility through a reliable source.
All proofreading has to be done by you.
No reliable marketing.
No connections.
You would not necessarily need an agent if you self-publish your book, but you may need help marketing your book to retailers. Hiring social media managers and broadcasting your book launch will reach more people and interest in your book. 
Hiring social media managers and running ads is not cheap, and you will need the best for the job. You can run social media pages and ad campaigns, but it is best to hire someone to take the stress off of you. 
Additionally, whether remote work vs. work from home, writing a book can be done in either scenario.
If you end up self-publishing, you need to visit the U.S Copyright Registration Portal and claim your work. You also would need to have a business license to classify as a self-publisher. 
You will also need to copyright your book. Visit copyright.gov and click on the portal section. You will need to register a new claim to protect your book from being copied or stolen. 
If you feel you could successfully self-publish your book, then go for it. However, it is not a bad idea to compare and contrast your options before sending your work out to the world. Make a business plan and set a rough estimate of a budget for you to work with. 
How Publishers Pay Authors
Publishers pay authors a percentage of book profits. Publishers earn the majority of profit from the book but will pay authors using three methods:
Royalties
Net Receipts 
Fixed Fee
Royalties 
Royalties are percentages that are calculated based on the recommended retail price (RRP). These percentages are usually 10% profit on hardbacks and 7.5% on paperbacks but can vary if the book is discounted. Authors do not earn much per book using this method, but they can profit immensely if they are bestsellers. 
Net Receipts 
These "net receipts" are payments the publisher receives from bookstores that are then discounted to the retailers, and the author gets paid the rest. 
This has become increasingly more common in publishing practices. 
Once retailers have acquired enough stock of the book, they sell it at whatever price they want and demand discounts from the publisher. Did you know Amazon sells bestseller books at a loss? This is a practice many authors and retailers are against, but that is how Amazon keeps its high competition. 
Fixed Fee
The author is paid a fixed amount with no other royalties, but this method has both an upside and a downside. 
The upside is you are paid upfront and can start your next project. The downside, however, is you give up your rights to the book, which means you will not profit from the book after you accept the fixed fee.
Why would anyone do this? Well, if the book sells well and profits the publisher, the publisher may hire you again. This can almost guarantee you a publishing service and have constant work. 
However, it is still a gamble when you accept a fixed fee. 
While many authors choose to receive royalty contracts, it is always best to explore other options regarding payment. Never settle for an arrangement if you do not know the complete details of the agreement. 
Do your research before deciding on a specific form of payment. It is your book, after all. 
How Else Can I Make Money Writing Books?
You can make money writing books by ghostwriting others' books. Some authors do not write their books but instead will hire freelance writers to write their stories and pay them upfront for doing so. Writing books for others is part of a freelancer's career, and it pays immensely.
Some people do not want to write their books, whether they have any writing skills or do not have the time to write. Freelance writers make their career on writing for others, meaning they are skilled in writing. Writing is one of the essential skills you need to be a freelancer in any field.
Freelance writing is becoming increasingly more popular over the years, making this a career for many. Details on what is freelance writing state just how many areas there are. Writing pays well and creates a client/freelancer bond that can create more work in the future.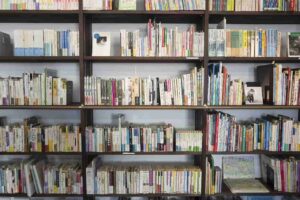 If you want to become a freelance writer, use resources online to learn the basics of writing and work your way up to becoming a reputable freelancer in a growing industry. A great platform to offer your services is Upwork, where you can find many clients posting job offers and get to work. 
However, you will have to prove to your client why you are the absolute best applicant for the job you applied for. This is one of the top ways to make money on Upwork through freelance writing.
If you write for others and decide to write your book one day, you already have the experience and connections for help and recommendations for reputable publishers. This provides a great starting point for your book and also has earned you some money in the meantime. You can also check out book writing as a way to make money on Fiverr as well.
FAQS
Is writing a book a good investment?
Generally speaking, no one can give an exact answer on whether or not writing a book will make you money. There is no absolute guarantee that your book will sell after all of the hard work and stress involved in writing it. Just like any career choice, writing books comes with its own risks.
How much does a new author make?
A new author can actually make a lot of money. However, the long wait to receive your royalties makes it difficult to live off of that income. Royalties are generally paid quarterly, which means you might not profit from your book for some time.
How much does it cost to publish an eBook?
It will cost around $1,000-$2,000 to self-publish an eBook through Amazon, while traditional publishing costs at least $10,000 in some cases, depending on your relationship with your publisher and how many books you print. Most publishers also have additional costs associated with them, including paper expenses and printing services fees. 
Can I still get published if I don't have any experience or connections?
Yes! Of course, having experience and connections in the publishing industry can be extremely helpful and time-saving when getting your book published. However, you should never count yourself out if you lack the experience or connections to get published. The writing world is growing with technology, and more people than ever before are starting to write their own books. You do not need any past work experience or acquaintances to land a book deal.
Who are the most famous authors?
Some of the most famous authors in the world are Stephen King, J.K. Rowling, Ernest Hemingway, John Grisham, Danielle Steel, and Maya Angelou, to name a few.
Who are the highest-earning authors?
As of 2018, Forbes's top-earnings authors' list included James Patterson ($95 million), J.K. Rowling ($54 million), Jeff Kinney ($21 million), and Dan Brown ($20 million).
Conclusion
So is writing a book a good way to make money? Writing a book can be profitable and is one way to survive as a freelancer. While you are in the planning phases of your story, keep in mind that there will be obstacles. If you can overlook the negatives of writing, you are ready to start writing. If you think you are not prepared, do some research to decide if you want to continue writing. 
If your book becomes successful and you earn royalties, you have achieved your dream and provided a comfortable income for yourself. Now you know the steps to make money off of your book and become a successful author in the future.