This post may contain affiliate links to products that I recommend and I may earn money or products from companies mentioned in this post. Please check out my disclosure page for more details.
---
Freelancing is a relatively new field that many individuals are trying out. The field offers more freedom than most corporate 9-5 jobs, and there's virtually no cap on how much success you can achieve! However, there are some skills you need to possess to be a successful freelancer.
The 7 skills you need to be a freelancer include:
Time management.
Being a strong writer.
Creativity
Passion for what you're doing.
Knowledge of social media.
Project management.
Having a niche skill to market.
Every freelancing position is different, which means anyone with a particular skill set can make money selling their skills to various clients. Even though there are different areas of freelancing, you need these skills to survive as a freelancer. Despite the different fields of freelancing, these 7 skills are the most important to be successful in this growing field, no matter your particular talent.
1. Time Management
Arguably, time management is essential for any field of work. Specifically for freelancers, it is crucial to be on top of your time management. You will not have a supervisor to look over your shoulder to ensure tasks are completed on time.
As a freelancer, you create your own deadlines and timeframes and relay them to your clients. If you continuously give inaccurate deadlines or fail to complete projects by your assigned date, you may receive a bad reputation amongst clients in your field. 
Freelancing sites like Upwork or Fiverr are user-friendly for starting your career as a freelancer. 
The benefits of freelancing sites are:
They allow you to quickly build clientele through the platform.
You and your client will work together to set a deadline.
Work and projects can be plentiful.
Some downsides of freelancing sites are:
If you fail to meet deadlines, it can negatively impact your rating on the site.
A negative rating will be seen by other clients who may be considering hiring you for projects.
Negative reviews could steer potential clients away, as they may be hoping for someone who can meet specific deadlines for them. 
This is why having time management skills is so important in the freelancing world. 
If you struggle with time management, don't panic. There are ways to improve upon your time management skills to be a successful freelancer that clients want to work with. 
The number one way to improve your time management skills is to stay organized and set reminders for yourself.
Whether you're a fan of color-coded planners or virtual reminders like Google calendar, setting continuous reminders for yourself will remind you of your deadlines so you can stay on track.
The easiest way to satisfy this objective is by examining the deadlines and importance of each task. Most important tasks, which take the most amount of time or are due first, should be prioritized over other tasks. 
Additionally, planning your schedule ahead of time is beneficial to time management.
If you know one project will take multiple days while another may only take a few hours, set time aside on your calendar for multiple days so you can complete a piece of work each day. 
For the shorter project, set aside a morning or afternoon to complete it in one go. 
Time management is the most crucial skill to be a freelancer, but a skill that is easy to learn if you have not mastered it yet.
2. Being a Strong Writer
While not every freelancing job is writing-focused, every freelancing job involves some sort of writing, even if it is just emailing clients or companies for research purposes. You can make money on Upwork through writing.
Many freelance fields like blog writing, ghostwriting, SEO optimization, or copywriting depend on quality writing skills. However, positions like a website or graphic design also involve writing. 
For example, if you are reaching out to a third party for research or advice for your project, you may need to craft a professional email. This should include proper spelling and grammar to get your point across. 
Poor writing skills could result in insufficient research or a lack of response from the third party.
For writing-focused fields like ghostwriting or copywriting, you may be asked to:
write a novel
redesign a website's product descriptions
or write a blog post
Having superb writing skills is crucial, as you will likely be responsible for your own editing as well. Poor writing or grammar skills will land you bad reviews, negatively impacting your chance of getting more clients. Writing is key when transitioning to working for yourself as a writer.
Strong writing skills may be more challenging to obtain than time management skills. Many people are born gifted writers, while others pick up a keen interest in it through their academic studies.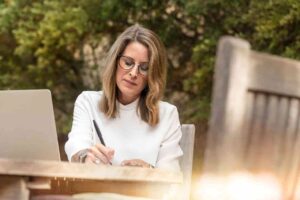 Nevertheless, practice makes perfect.
To improve upon your writing skills, you can:
practice writing for fun
pick up small, low-stake freelancing gigs to get experience
read more books that contain a higher level of writing
These practices will stick in your mind and eventually manifest themselves through your writing. You can write anywhere as it is one of the benefits of telecommuting, not just done in your office.
Writing every day, even in a journal, has been proven to help people develop their writing over time.
Additionally, reading your writing out loud to yourself or to another person can help you determine the readability of your pieces. 
One thing that sets mediocre writers apart from professional writers is the use of their vocabulary. Using bigger words does not automatically improve your writing, but understanding when to incorporate synonyms or less-used phrases definitely can change your tone. 
Writing is ultimately about knowing your audience. 
If you are writing to scholars, you will likely use a more advanced vocabulary and complex sentences. If you are writing a children's novel, you will do the opposite. Ultimately, having a vast vocabulary and knowing when to use it can be integral to solid writing skills. 
Overall, strong writing skills are essential in the world of freelancing, but your skills will improve over time if you stick with them.
3. Creativity
Freelancing is a creative field. Whether you are a website designer, a blogger, or a ghostwriter, or learning how to be a Pinterest manager, you must embody a strong level of creativity to succeed in your projects.
Frequently, clients will give vague instructions for projects, trusting that the freelancer they hired will be well-versed enough in the field to make their own decisions. This decision-making involves creativity. 
If you're working on any given project like a website or blog, there are several questions you'll need to answer, including:
What color scheme will you use? 
How will you organize the information on different pages? 
If you're writing a blog, which style of writing will you use? 
What tone will you incorporate into the article? 
All of these decisions involve creativity and confidence in your own creative choices. 
Being creative in a work environment can be different than being creative in an artistic environment. You will need to learn how to brainstorm, keep track of your ideas, put your ideas into action, and ultimately trust that your decision-making is for the greater good of the project.
One of the most forgotten parts of creativity is that it has to come naturally. When you're on the spot or under pressure, it isn't easy to produce your best ideas. That is why many people say they do their best thinking in the shower or before bed. 
To be creative, let your mind rest and jot down ideas as they come to you. Creativity is one of the foundational skills you need to be a freelancer. You will be surprised at your newfound creativity once you give your brain a break from critical thinking and restrictive timeframes. The site Boston Wonders was born out of freelancing creativity.
You can also practice creativity by bouncing ideas off of others. 
For example, if you are unsure what direction to take an article, take some time to bounce ideas off of your client or other people doing similar work. It may help you look at the bigger picture or spark ideas that you would not have come up with by yourself.
If considering remote work vs. work from home you will still need creativity to flourish. Now, if you don't see yourself as the most creative person, remember that creativity is subjective. 
Everyone is creative in their own way. Once you realize this and trust your own ideas, you will successfully embrace creativity and incorporate it into your freelancing gigs. 
4. Passion for What You're Doing
"If you love what you do, you'll never work a day in your life," is an old saying, summarizing that if you're passionate about your work, it won't feel like work. This saying is quite optimistic and mostly true, especially for freelancing. 
 If you have passion for the skill you're offering, it will help you succeed in the field of freelance work.  
Many people are attracted initially to the freelance field because they see it as an opportunity to monetize a skill or hobby they are passionate about. For example, if someone is passionate about creative writing, they may ghostwrite children's books or sci-fi novels. 
If someone loves graphic design, they can make money designing logos and websites for companies. 
When freelancers enter the field with the mindset of making money with a skill they're good at rather than a skill they're passionate about, they are setting themselves up for burnout and stressful workdays. Since freelancing can be worked into any field or skill, there is bound to be a way to monetize a passion of yours. 
Freelancing is unique because it allows you to make money for hobbies you would have done anyway, as well as continue to build a portfolio and gain experience in your chosen field. Having passion is one of the skills you need to be a freelancer. As long as you are passionate about your skill, freelancing will be a rewarding job for you. 
However, if you are not passionate, your gigs and projects will feel like an unwanted chore.
5. Knowledge of Social Media
Our world today is heavily dependent on social media followings. Businesses and entrepreneurs can no longer thrive without some type of social media presence.
As a freelancer, your job will often be to market these companies to the world through social media. Even if you are not directly doing social media management or marketing work, every website you design or blog you write will find its way to social media.
If you think about your work with the goal for an audience to like it and share it with more people, you depend on the power of social media. 
Your copy-written product description for a small brand or blog post on how to correctly brush your teeth may be what gets the attention of a consumer, inspiring them to email the link to a friend, DM it to a coworker on Instagram, or share it on Facebook.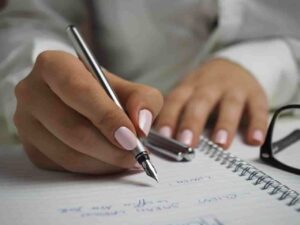 In a more direct sense, many clients are looking for freelance social media managers for their brands and businesses. Hiring someone with more experience on the internet can take the load of posting off of their hands and is a growing opportunity for freelancers.
Nearly anyone with social media experience has the skills to be a social media manager, making it an easy way to start making money in the freelance world. 
For these reasons, knowledge of how social media works and what people are looking for on the internet is important for a successful freelancer. Being successful at social media is knowing how to market your work by being aware of the latest trends and wording that catch consumers' attention.
Furthermore, social media is the way of the future and is the quickest way to share information. With social media skills, not only can you market your work for clients, but you can market yourself as a freelancer.
The more channels you broadcast your work and skills in, the more of a chance you will have to get jobs. Each social media platform attracts a different audience, meaning if one channel does not work for you, another channel may have more opportunities and future clients for you. 
In summary, social media and marketing are all-encompassing in the freelancing world, so knowing its workings is essential to thriving as a freelancer. 
6. Project Management
Similar to time management skills, project management skills are equally necessary for freelancers to possess. 
Project management is defined as achieving the goals of a project within certain constraints. These constraints could include deadlines, required elements, notes from clients, research, and more. 
Project management encompasses time management, as it may include setting strict deadlines for yourself or others and pacing a project out in ways that work for you. For example, if you know a project includes two days of research and two days of writing, mark off time for those aspects of the project. 
In addition, project management will show responsibility and accountability towards yourself and your clients. Project management displays self-discipline and organization, which are great qualities of a successful freelancer. You will hold meetings and have to know how to mute on zoom as a host and other platforms as well to communicate effectively with clients.
These skills will help you earn better reviews and build up your clientele.
Possessing project management skills will benefit you most of all. Project management skills can be learned through experience. Many online companies such as Google offer certification programs for Project Management, so you can proudly display it on your resume or portfolio. 
7. Having a Niche Skill to Market
To be a successful freelancer, you need to know your market and what they want. The most successful freelancers offer one specific skill set to build a solid reputation and gain the most clients in that field. For example, freelance writing is a great niche.
You may think that being a Jack or Jill of all Trades would be beneficial in a freelance world, but the opposite is true. Clients would prefer to hire someone who is exemplary at one skill instead of mediocre in many. Knowing what is a contract-to-hire job will help you focus on developing your best skills.
By operating with this in mind, every time a client needs someone for your specific skill, they know who to go to. Additionally, you get long-term and consistent work from these clients instead of wondering where your income will come from next. 
The niche skill you offer does not have to be something already on the market. 
Some skills clients look for commonly include ghostwriting, blogging, copywriting, or proofreading. However, there is also a market for social media managing, marketing, website design, photography, video production, and more. These are very common skills to make money on Fiverr with.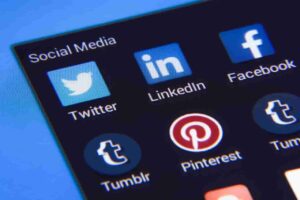 Typically, the rarer the skill, the more money you can make. For example, if you specialize in coding and search out companies that need website revamps, you will be marketing a unique skill not typically found through freelance sights. 
You can charge more with a less common skill since the clients are unlikely to find the skills elsewhere. Many freelancers can do so full-time since they receive a stable income from these jobs. THere are also many tax deductions for independent contractors as well.
Having an uncommon skill is not the only way to make money as a freelancer. 
There will always be clients looking for more common skills like proofreading or copywriting. Market yourself well and build up a great portfolio and reputation leads to consistent money in these competitive fields. 
The freelance world is vast, and there are many skills you need to be a freelancer. If you have a skill or hobby you are proud of and can market well, there will be clients willing to hire you. Freelancing is a rewarding job, whether it is your primary source of income or a side gig. 
With these skills, you can market yourself and your talents and prepare for success as a freelancer.
How do I get my first freelance project?
Start by researching companies that hire freelancers. Make a list of your top three to five companies and create an account. While you are still waiting for approval, visit the website every day and look for posts that would fit your skillset. This way, when you finally gain access, you can apply right away.
Once you gain access to the site, make sure you write a cover letter to the company and include your portfolio. Reach out to companies on social media sites like Twitter or LinkedIn. Follow their accounts and reach out about the skills and services you can provide.
How do I become a successful freelancer?

 
The keys to success are maintaining good communication with clients, being professional, and having a niche skill.
How profitable is freelancing?
Freelancing is incredibly profitable as long as you market yourself and your services well and build a strong portfolio. You can make hundreds of thousands annually if you have the right skills and clients. 
Do I have to be a full-time freelancer?
You do not have to be a full-time freelancer in order to make money. You can visit websites like Upwork and Freelancer to find clients in your free time in addition to having a traditional job.
How do I set my prices when freelancing?
Typically, you should be able to charge anywhere from $20-75 per hour, depending on your skillset and how rare it is. Being able to charge more increases your chances of success as a freelancer, but charging an affordable rate is the best way to get started if you are just starting out.
How do I manage money as a freelancer?
You must be diligent about managing your money, or you run the risk of not having any clients and losing money. Use apps like Mint to track all of your expenses and pay invoices when working with clients. Keeping a close eye on the money will ensure that you don't run into financial issues that can lead to serious problems down the line.
What is the most profitable freelancing industry?
No industry is more profitable than another, but some tend to have a higher demand. Skills that are popular include web development and graphic design. They are commonly in-demand and can be used for almost any client.
What are the differences between a freelancer and a consultant?
A freelancer usually works one on one with clients while a consultant focuses on larger groups of people. Consultants tend to have more overhead than freelancers, but they also have higher incomes.