---
UpVoice is a site that lets you make money doing what you already do online, i.e., browsing the web. Once you become an UpVoice member, you earn points every time you visit a supported site, and you can redeem these points for a selection of e-gift cards. It's a great way to get a type of passive income in the form of gift cards. We'll cover all the details below.
Here's how to make money on UpVoice:
Sign up for the platform.
Install the UpVoice Google chrome extension.
Browse the web like normal.
Take Online Surveys. 
Below are a few topics related to UpVoice in great detail, including how you can sign up for this platform and how much money you can make. We'll also go over the site's legitimacy and why you should be secure using the platform. 
Sign Up for the Platform
You need to be an UpVoice panel member to make money on the platform. But don't worry, signing up is pretty straightforward. 
Here's how it's done:
First, visit the official UpVoice website to familiarize yourself with the platform. Then, you can scroll through the page to get more information about the company. 
When you're ready to register, click on any of the "SIGN UP" buttons. It will take you to a new page to sign up to be a panel member. Remember, presently, you need to have a Google, Microsoft, or Yahoo! account to sign up for UpVoice.
Once you apply to become a panel member, UpVoice might take a couple of days to decide on your application. This is because they look for two things in every application:
Does the applicant fit the profile requirements?
Has the applicant previously been registered?
It takes a few days to evaluate your application on both criteria, after which you should hear from them.
Eligibility Criteria To Become an UpVoice Panelist
You can be part of the elite panel community on UpVoice.
Here are the requirements to become an UpVoice panelist:
You should be 18 years old or older.
You can enter into a legal contract agreement.
You come from a specific demographic profile (subject to changes).
UpVoice encourages you to apply even if you don't meet all the criteria. The platform is growing, and so are its requirements for panelists. 
When UpVoice has a suitable opening for your profile, it'll contact you.
Install the UpVoice Chrome Extension
If you're accepted to become an UpVoice panel member, the next step is to download the UpVoice Google chrome browser extension for your preferred browser. 
UpVoice has dedicated extensions for two browsers: Google Chrome and Microsoft Edge. You can download the Chrome extension here and Microsoft Extension here.
Even if you don't use Chrome or Edge, there's no need to worry – you still have an option. You can download the UpVoice Windows app here if you're a Windows OS user. 
Make sure you're logged in to the app, and now when you visit your social feed on any browser, UpVoice will record your activity. 
However, remember this app doesn't work with Mozilla Firefox browsers.
Getting Most Out of the Browser Extension
When browsing UpVoice supported sites, make sure you're logged in to the UpVoice web extension. If you don't, the extension can't detect your activity, and you won't be paid for it. 
When using the UpVoice extension, ensure no ad blocker is active. Otherwise, the extension won't track ads shown to you, and as a result, it won't get the required data. As a result, it'll impact your earnings negatively. 
Browse the Web Like Normal
So, you saw how to sign up for the platform and install the browser extension. Now it's time to discuss the easiest part: browsing the web.
As mentioned earlier, UpVoice pays you to browse the web. UpVoice pays you for browsing the site it supports. Make sure you have a good internet connection. There are many coffee shops with WiFi where you can go check out participating sites while also having your morning cup of coffee.
UpVoice Supported Sites
UpVoice doesn't pay you to browse any site on the world wide web. Currently, it only supports five websites:
Amazon
Facebook
LinkedIn
Twitter
YouTube
These are the sites you already use almost every day. So, to make money with UpVoice, you don't have to do anything extra. 
Take Online Surveys
Occasionally, you may get the opportunity to respond to survey questions in order to earn extra money.
This is something you won't generally receive a lot of, but if you install the UpVoice Chrome plugin and use it regularly, taking a few surveys every now and then might be nice. You can legitimately make money with survey sites, but you just have to know which are legit. Many multi-billion dollar corporations use survey sites for collecting market data. UpVoice is another participating site.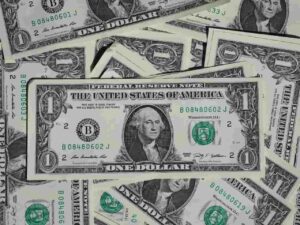 You may always decide whether or not you want to participate in the surveys, so if you simply wish to make money passively, you may do so.
There are better survey sites that pay instantly with PayPal. That is a better option.
How Much Can I Earn With UpVoice?
Here comes the part you've been waiting for, i.e., making money. UpVoice rewards users "point" when they browse one of the five supported sites. According to UpVoice, currently, 60 points equals USD 1.
It's possible to earn a minimum of $75 with UpVoice in your first year with the platform. However, UpVoice states that active members who visit their social feeds every day stand a chance to make $195 or higher if they engage more with the panel.
 UpVoice Pay Potential
Let's look at what UpVoice pays you for:
Sign-up bonus: You'll receive a large sign-up bonus of 300 points. However, you can sign up to the UpVoice panel only once. 
Browsing: You'll receive 10 points daily for visiting the first supported site and an extra 1 point for every additional site. UpVoice supports five websites at the moment: Amazon, Facebook, LinkedIn, Twitter, and YouTube. So, the ultimate maximum number of points you can earn every day is 14. 
Milestone bonuses: You're rewarded with extra points when you've reached increments of points earned over time. For example, when you'll gain 2,100 points over time, you'll get an additional 240 points.  
Referral bonus: You also have a chance to earn up to $100 by using the UpVoice referral program. This basically amounts to free money.
Here's how the math works out. Say you use the platform every day and visit all five supported sites at least once; you can earn 14 points daily. This way, you can make 5110 points in a year. 
Add 300 points from the sign-up bonus and 240 from the milestone bonus to the above figure, and the total becomes 5,650. It's equivalent to $94.1, significantly more than $75 UpVoice promises.  
UpVoice states you can earn up to $100 by taking advantage of its referral program, which brings the total close to the amount mentioned above ($195). 
Once you have earned at least 600 points (= $10) in your account, you can redeem your points. Please check your registered email id for the gift card code. 
From redeeming your points to receiving a gift card in your email, the entire process can take up to five days. 
UpVoice Rewards Option
So, once you have 600 or more points in your account, you can redeem them for a reward. And UpVoice has partnered with Tremendous, which offers a wide selection of e-gift cards. 
Some of the popular gift cards available are:
Adidas
Amazon
Apple
Best Buy
eBay
GameStop
Google Play
iTunes
Sephora
Starbucks
Target
The Home Depot
Uber
Walmart
Xbox
How Does UpVoice Referral System Work?
UpVoice referral system is another good way to earn some easy points. Like everything else with UpVoice, using the referral system is pretty simple.
The UpVoice referral system works by allowing users to invite friends to join the UpVoice panel via a unique referral link. Once your friends achieve their first 100 points in addition to the sign-up points, you'll receive 300 points ($5).
You can always invite multiple people, but the maximum number of successful referrals you can have is 20, and the maximum amount you can make is $100. 
How To Invite Others To Join UpVoice Using a Referral Link
Here's how to invite others to join UpVoice using a referral link:
Log in to UpVoice and navigate to the "Referral" tab. 
Copy your one of a kind referral code. Be sure to share it with your friends through text messages, email, or however you like. 
Once your friends sign up, you can see them in your "Referral" tab under "My referrals."
Initially, every new referral is shown "Pending." When your friends earn their first 100 points besides the sign-up bonus, the status changes to "Successful." 
Once you collect the reward for successful referrals, the status changes to "Claimed."
Is UpVoice Legit?
Now that you know everything about signing up and making money online with UpVoice, it's time to address the platform's legitimacy. The internet is filled with stories where unsuspecting users didn't receive the promised rewards.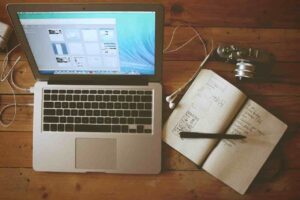 And since this sounds too good to be true, it's natural to wonder if the platform is legit.
UpVoice is a legit platform, and a few simple Google searches will show a number of online reports stating as much. Additionally, you can read testimonials of people who have successfully cashed out their rewards here. 
To look for yourself, simply type "is UpVoice legit?" into Google, and you'll see the results for yourself.
So, you can breathe easy, and rest assured that you'll be able to use the points you earn for using UpVoice. 
Is UpVoice Safe?
When you sign up for UpVoice, it collects information from you, such as your name, email address, and other demographic data. UpVoice uses this information to verify your eligibility for participation in the panel, communicate with you, and issue your reward. 
It also collects non-personal data like a randomly generated device ID and user ID and your general demographic information such as gender, age, location, and interests. Besides, it notes the ads you're exposed to while using Amazon, Facebook, LinkedIn, Twitter, and YouTube. 
Sometimes, UpVoice may invite you to participate in research surveys, and you may provide UpVoice with additional data by filling out these research surveys. 
As the saying goes, "There's no such thing as a free lunch." UpVoice collects your data and provides them to brand marketers to help them with advertising campaign insights and analyses. So, what does that mean for you? Should you be wary of using UpVoice? 
UpVoice is safe as all the data shared is anonymized and aggregated. Furthermore, it never shares your personally identifiable information with anyone. According to UpVoice, it's committed to protecting your privacy and complying with all relevant privacy laws and regulations.
By using UpVoice, you permit it to monitor the ads you see online. According to UpVoice, your data is always anonymized. As long as you're okay with that, UpVoice is safe for you. 
Why Should I Sign Up With UpVoice?
By now, it's established that UpVoice allows you to make money doing things you already do online, i.e., browsing websites where you spend most of your time online. So it's a good reason in itself to register with the platform. 
People may choose to sign up with UpVoice because it's easy to use and install, and you can earn up to 14 points every day for spending time on sites like Amazon, Facebook, LinkedIn, Twitter, and YouTube. It's a great side earner and offers a variety of gift card options.
Here are reasons that make UpVoice an attractive option: 
UpVoice adds a new revenue stream to your existing sources of income. It's especially beneficial for people working from home. If you currently make money on Fiverr, this is a great community to supplement your income.
It's pretty easy to make money on the platform. Users get bonuses for performing basic actions like signing up, reaching milestones, and referring to your friends. 
The withdrawal threshold is just $10, which is pretty low compared to other similar platforms. This makes it a good choice for those of you who want to dip their toes before embracing it fully. 
UpVoice offers a variety of gift cards. It means you don't have to make do with 2-3 available options; you can actually choose a necessary gift card according to your needs and wants.
Can I Cancel My UpVoice Panel Membership?
Say you tried the platform and figured out it's not for you. Then what? Well, in that unfortunate situation, you have the option to leave. 
You can cancel your UpVoice panel membership anytime you want. To do so, go to the "Contact Us" part of your profile, choose "I would like to leave UpVoice" from the question category, and fill in your details when prompted. 
When you leave its panel, UpVoice deletes your personal information from its server. Please keep in mind that any remaining points in your account are deleted.
There are a lot of opportunities on the best work from home job boards that also have other opportunities.
Can I Use UpVoice on My Phone?
As you probably would have noticed, UpVoice works on a computer. But what if you want to use it on your phone?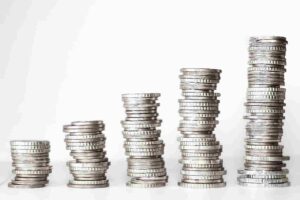 Users cannot use UpVoice on their phones yet as they don't offer any apps or mobile extensions. However, according to some reports, UpVoice is working on a mobile version. So, soon you'll be able to make some extra money using UpVoice on your phone.  
How Can I Reach UpVoice?
If you've any doubt or want more information about something, you can directly contact UpVoice. 
Users can reach UpVoice by clicking on the "Contact Us" button at the bottom of the home page and filling out the contact form. Alternatively, you can write a mail at contact@joinupvoice.com. 
UpVoice does have a very comprehensive Frequently Asked Questions (FAQs) section on their website, which you can access here. So before you write to them, be sure to check out the FAQs section. You'll likely find answers to most of your questions there. 
Key Takeaways
UpVoice is a user panel that lets you make money by browsing the web. However, you need to be an UpVoice panel member to earn money this way. 
It's Easy To Sign Up
Luckily, it's easy to become an UpVoice panel member, and you can do it in three easy steps:
First, sign up for the platform.
Install the browser extension.
Browse the web just like you would any other day.  
Please remember that you need to be 18 years of age or more and capable of entering into a contract agreement to sign up for the platform. In addition, UpVoice looks for applicants that fit specific demography, and if you don't come from one of them, it might reject your application. 
Browse Familiar Websites
Currently, UpVoice supports only five websites – Amazon, Facebook, LinkedIn, Twitter, and YouTube. You get 10 points for visiting the first website and one point for every other website. 
So, you can earn a maximum of 14 points every day by visiting all five supported sites. 
Earn by Browsing or Through Referrals
According to UpVoice, you can make between $75 and $ 195 in your first year with the platform. You need to have at least 600 points in your account to cash out. You can cash it out for a gift card worth $10. 
The UpVoice referral system is another good way to earn some points. You can earn points worth $5 for every successful referral. The maximum amount you can make this way is $100. 
Related Questions
Can I Use Social Media Platforms To Promote UpVoice?
Yes. You can use of social media platforms like Facebook, Twitter, and YouTube to make money on UpVoice. But make sure you use each site for legitimate purposes only – no spamming allowed. Make sure you have the proper FTC disclosures when it comes to affiliate income as well.
What's the Site's Legitimacy?
UpVoice is a legitimate website that lets you make money online by browsing the web. It uses different market research such as focus groups, web browsing, and paid surveys. Becoming an active member of the innovative market research company is simple.
What Are Alternatives to Making Money on UpVoice?
Some alternatives to make money on UpVoice are:
Upwork: You can make money on Upwork as a beginner pretty easy. Just make sure to have prior experience in the area.
Freelancer: Just like Upwork, freelancing is an easy way to make money online.
Amazon:  You can work for Amazon from home and make money that way. This is a good option for newbies to make some quick money.
Where Can The Gift Cards Earned on UpVoice Be Used?
You can use the gift cards earned on UpVoice to make purchases at Amazon, Google Play Store, and other participating retail stores.
Summary UpVoice Review: Make Money on UpVoice
UpVoice is a legit platform that pays its users. Though it's limited to UK and US residents, it's an excellent way to earn a little extra money for browsing websites you likely already visit.
Although UpVoice collects your data, it's anonymized, aggregated, and never shared with anyone. So, you can feel very safe when using the platform.
If you want to know more about UpVoice, please check their FAQs section. If you still have any questions, you can drop a mail at contact@joinupvoice.com.