---
Working from home is a rising trend with the obvious advantage of eliminating the tiring 9-to-5 office hours. It may be a necessity for some people in the wake of a pandemic or a choice for those looking for something more flexible at the work front. You can get an entry-level remote job at multiple sites. However, finding the best work from home job boards may be challenging with multiple platforms now offering remote jobs online. 
Here are twenty of the best work from home job boards:
FlexJobs
SolidGigs
Upwork
Fiverr
Freelancer.com
TopTal
Remote.co
We Work Remotely
Dynamite Jobs
Working Nomads
Virtual Vocations
Skip The Drive
Remote POC
Dice
Remote Woman
Just Remote
People Per Hour
Remote Jobs Club
The Muse
Power To Fly
Let's take a deeper look at these work from home job boards and see the pros and cons each board has to offer. Before you research these opportunities below, be sure to follow video interview tips for remote job interviews to breeze through your interview. Use this article to select the platform that works best for you to begin your journey of working from home.
1. FlexJobs
FlexJobs is at the top of many lists of the best work from home job boards as it offers a variety of features. Awarded an A+ rating from Better Business Bureau, it's known for its consumer support and timely resolution of complaints. 
FlexJobs has the edge over the other online platforms in that it only offers legitimate job openings according to your requirements. It also offers career coaching resources that many users find extremely useful and well-structured and claim to have helped them improve their chances of getting their resumes seen and scoring an interview.
Before you sign up, be aware that you need to purchase a subscription to use FlexJobs, as they claim to spend more than a hundred hours a day hand-screening job postings for you.
In my opinion, paying a monthly fee of less than $20 is justified because it provides you with the certainty that the jobs posted are legitimate. Other free job board websites have spam job posts that waste your time and resources. 
The one downside that has come up in many site reviews is the confusing and overwhelming filters in the job search. It makes it difficult for users to navigate the site and find the specific job they're looking for. 
Give FlexJobs a try and take advantage of the screened job postings, but if you feel dissatisfied with the experience, they also offer a full refund before the 30-day membership expires.
2. SolidGigs
SolidGigs is a relatively new freelance platform that offers something very different from the regular freelancing sites. Since its creator, Preston Lee, was a freelancer himself, he made sure to create a site that overcame the challenges he had to face when he first started his remote work journey.
The challenge was searching and subscribing to different job boards to find a job fit for your skills, wasting valuable time, and spending a lot of money. Be aware of the in-demand remote work from home skills you need to be a freelancer for remote-friendly companies.
SolidGigs overcomes this by boasting more than four hundred working members that manually go through all work from home job boards and freelancing sites. With hundreds of freelance listings and emails, they create curated job lists every week according to your skills. This eliminates the time freelancers waste in searching for jobs and the chance of getting spammed. You can use an appointment scheduler for freelancers to track interviews.
Keep in mind, the manual curation of a list suitable for you, sent weekly to your email address, comes at a small fee. SolidGigs offers a month-long trial membership for a nominal fee, with the full-price membership picking up the next month. This fee ensures your weekly list is created according to your preferences.
Just put in your email address to get started at SolidGig, and after spending just five minutes getting on board, you'll be getting work-from-home job opportunities in your email a few hours later!
3. Upwork
Upwork is a site familiar to many freelancers, especially beginners. It's an online marketplace where freelancers begin their remote work journey and also the first place where clients usually go when looking to hire freelancers.
For businesses or individuals looking to hire remote help, Upwork is a great platform. The freelancers with an Upwork-approved profile and set of skills will bid on the job, and the employer can choose who they'd like to interview. Upwork is also more generic than other sites as there's no limit to the type of work offered by freelancers.
Upwork is a genuine site to hire freelancers or work as one. This platform is a great choice for the highest paying freelance jobs, including remote developer jobs. However, the site isn't protected from scams. Upwork offers free sign-up with complete access to the site. Thus, multiple freelancers sign up without strict screening. This can lead to an unqualified person bidding for an employer's job posting and wasting their time. Knowing how to make money on Upwork for beginners will help protect you.
As a freelancer, you also must be aware of the 20% service fees that Upwork deducts from your earnings, the highest deduction for any freelance site. It may not be a drawback as this service fee allows you to ensure your payment is protected at Upwork. 
4. Fiverr
Fiverr is a platform very similar to Upwork. Usually, freelancers try their luck on both Upwork and Fiverr at the same time. Its distinctive feature is that you can create personalized gigs which work as your resume for a specific skill. It's one of the world's largest marketplaces for digital services today.
There's no need to get approval to create an account, unlike with Upwork, and you can create as many gigs for the different skills you'd like to offer. It's free to sign up, and with a feature called the "Buyer Request," you can reach out to buyers and propose customized offers. 
Many remote freelancers wonder is it hard to make money on Fiverr? It's not but, it requires patience and commitment before you get your first order on Fiverr, as the marketplace is saturated with almost three million gigs. It also is worth noting that like Upwork, Fiverr deducts 20% as service fees on every transaction you conduct on the site. 
Watch this video by the Fiverr YouTube channel to better understand how Fiverr works: 
Fiverr is one of the best remote work community platforms with an easy-to-use interface where you can create gigs on different skills and start your work from home. If you're new and trying to figure out how to transition to working for yourself and cannot decide on a particular skill to focus and improve on, use Fiverr. The gig with the skill that gains the most reviews and popularity should be the one you use to apply to the other sites mentioned in this article.
5. Freelancer.com
Freelancer.com is a large online marketplace connecting clients from all over the world to freelancers with a wide range of skills. This job board offers plenty of work on their easy-to-use website interface and is a good opportunity for beginners and experts alike.
There's no approval required to create an account as a freelancer on the site. There are also clients posting remote opportunists from all over the world. In most reviews online, a common positive theme was the easy-to-use interface to search and filter jobs on the website. 
A lot of them are looking for freelance writers. Not sure of that industry? See the details for what is freelance writing.
Freelancer.com is not the first pick for many freelancers due to its complex structure to charge fees. It charges either a percentage or a flat rate – whichever is greater – for fixed projects to give you an idea. But for projects paying an hourly rate, it charges a flat 10% fee. If your account stays dormant for six months, you'll also be charged monthly for maintenance, which many users agree is an irritating, unnecessary expense.
If you are working on how to become a Pinterest Manager, this site is a great resource how to get clients fast.
If you haven't been able to get your account approved on Upwork or aren't willing to pay the membership fee at FlexJobs, you can give Freelancer.com a try! Just be aware of scam job postings, as they don't have any vetting process for clients to post jobs. 
6. TopTal
TopTal is an exclusive online network of top talent – hence the name TopTal(ent) – in technology, business, and design. They pride themselves in scouring and presenting only the best talent fit for a client's project needs. 
This job board has the world's top organizations signing up to find freelancers on their site. It's difficult to get into the network as a freelancer as TopTal performs a rigorous screening process when you sign up. This allows them to know their freelancers well to manage their expectations and match them to the right employers. 
Regardless, a rigorous screening process comes at a hefty price. To call it an exclusive community isn't an understatement, as the companies that join TopTal pay several hundred dollars as a deposit per project for which they want to hire a freelancer. Additionally, the employer will also pay the freelancer expert's fees. 
If you're a developer with exceptional skills, do give TopTal a try! It's the most professional work-from-home job board and is a platform used by companies like Google and Disney.
7. Remote.co
Remote.co offers an online remote job platform to professionals worldwide. It's a legitimate site that posts remote job opportunities weekly. 
The website makes job searching easy as it categorizes the jobs according to the industry to which they belong. You'll find a good number of jobs in almost every category, and a steady stream of jobs is maintained weekly. 
There are absolutely no fees or service charges for Remote.co freelancers. They do charge the employers for job postings but offer a unique discount if the postings increase in number. 
However, users complain of not being able to filter jobs according to specific time zones or locations. Some jobs posted on the site may not entirely be remote, which can be frustrating for someone exclusively looking for a work-from-home job opportunity.
Remote.co can be a good site to widen your search for freelancing opportunities but beware of scams. You should also have a generally lower expectation from rates offered by clients. 
8. We Work Remotely
We Work Remotely has logged almost 2.5 million visitors on their site to date. They pride themselves in exclusively offering remote jobs in various categories, and the jobs can be divided into a full-time, part-time, or contractual basis. 
The site offers the search list to be filtered by category, location, and company. The job postings might not all be remote work, but the descriptions mention all the details clearly. If you have to manage a team remotely, it more than likely will be mentioned. We Work Remotely also offers free resources for people to learn more about remote working through books and apps. They also have a podcast that you can listen to learn tips and tricks to improve your freelancing career. 
Even though they host companies offering remote work from all over the world, the fee for a single job posting is very high compared to the rest of the sites mentioned in this article, limiting the companies signing up with them. However, We Work Remotely is the only site that offers a featured ad and applicant filter add-ons, unlike other sites for an additional fee. 
Whether you're starting fresh or looking to switch to work from home rather than an office-based job, you'll find resources and jobs on We Work Remotely that can help kickstart your new work journey. According to their site, it has the largest audience of 23,000 visitors to their site every month.
9. Dynamite Jobs
Dynamite Jobs is an online work-from-home job board that connects businesses and startups to remote workers worldwide. The goal of Dynamite Jobs' owners (remote workers themselves) is to build a special team of remote workers conveniently for startups.  
It's free to sign up to the site, where you can search for jobs using several types of filters to make finding the right job easy for you. You can also use Dynamite Jobs to help you get new opportunities by connecting you directly to hiring employers. With this option, you'll be searching for jobs and also being searched by employers. 
According to users, Dynamite Jobs hosts job listings from the best startups looking to build a team of skilled freelancers for remote work. It's an ideal site for smaller companies and startups. 
The job listings are significantly less than the other work-from-home job boards mentioned in this article. However, the stark difference between these others and Dynamite Jobs is that they do the entire hiring and screening process for you. They work directly with the hiring employers before posting a job, making the listings they recommend curated for you. 
Sign up for free with Dynamite Jobs, and let it connect you with a new startup business with whom you may fall in love. There's no fee if you stay dormant on the site, so you don't have to worry about constantly applying for jobs.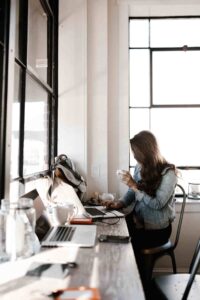 10. Working Nomads
Working Nomads has a similar business model to SolidGigs (number two on our list), where they deliver a personalized list of job listings in your email inbox. 
A digital nomad is a term given to people who use telecommunications skills by working remotely to earn a living. There are many benefits of telecommuting, and Working Nomads targets these people. It offers job listings for job categories ranging from administration and consulting to marketing and sales.
It's absolutely free to sign up as a job seeker, but companies need to pay a flat rate to post one job. However, Working Nomads does offer a discount by reducing the price to a lower rate per job if companies post three jobs together or an even lower rate per job if they post five jobs together. 
They host an audience of 120,000 visitors per month on their site. They also send curated email job listings to email subscribers, of which to date, they have 35,000. They also make use of their Twitter account with 18,000 followers to advertise job postings. 
Working Nomads could improve their job search experience by creating more filters on their search page. Companies should be aware that the company logo isn't visible in the job listing when posting a job on the site. This can be a huge drawback for major companies when advertising a job.
It's a good site to begin your freelancing career with no hidden fees or charges. Curated email blasts can also keep you in the loop with any opportunity that you may be missing by not visiting the site.
11. Virtual Vocations
Virtual Vocations is a site that offers telecommuting, remote, and freelance jobs. It's one of the largest job boards for telecommuting and remote jobs with over 60,000 job postings at any given time from over 4,000 companies. The company also hosts a blog to keep you updated on the latest work-from-home news. They also offer a free webinar on how to score your first remote job.
And, finally, they offer a free career assessment to help you find the best work-from-home job for you. It's no wonder that Virtual Vocations is one of the most popular work-from-home job boards out there.
12. Skip The Drive
Skip The Drive is a remote job board with remote jobs for remote workers. It's known as one of the best remote job boards that curates remote jobs from around the web. They also offer remote career coaching and work-life balance tips to help you find your perfect remote position.
They are dedicated to helping you have the lifestyle you want and helping remote companies find the best remote talent.
It's a great resource for finding remote jobs, and it's free to use!
13. RemotePOC
RemotePOC is a remote job board that caters to remote companies. It's exclusively for remote companies who are looking for remote employees. They offer remote job postings, a remote job seekers directory, and a remote company directory.
It's free to use for both remote companies and remote employees, and it's a great resource for remote companies who are looking to expand their remote team.
14. Dice
Dice is one of the top remote job boards for tech professionals. It's specifically aimed at helping remote workers find remote positions with leading companies in the technology industry. Jobs listed on Dice are available to remote employees who live in the United States, Canada, UK, and Ireland.
It includes remote jobs from large corporations like Google, Apple, Amazon, and leading startups. Many of these jobs are contract to hire jobs initially. It's a great resource for remote workers looking for their next remote job in the technology industry.
15. Remote Woman
Remote Woman is a remote job board that offers remote-jobs for remote women. Remote woman Tami Forman founded the site while she was working on the remote teams at Apple and Televisa. She wanted to create a remote job board specifically for remote women who faced different challenges than men when it came to finding remote work.
As the remote woman's remote job board, Remote Woman is one of the best remote job boards to help remote women find remote jobs in companies that understand their unique needs.
16. Just Remote
Just Remote is a remote job board that offers remote-jobs for remote workers. It's one of the most popular remote job boards with over 1,000 remote jobs at any given time. The site also has a blog to help remote workers stay up-to-date on the latest news and trends in the remote work industry.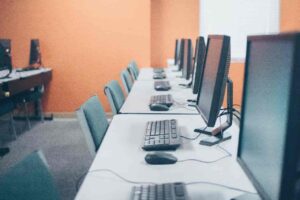 It's a great remote job board for remote workers to find remote jobs in a variety of different industries. It's also free to join and use!
17. People Per Hour
People Per Hour is a remote job board that offers remote-jobs for remote professionals. It's one of the most popular remote job boards with over 60,000 remote professionals registered on the site. The site also has a blog to help remote workers stay up-to-date on the latest news and trends in the remote work industry.
It's a great remote job board for remote workers to find remote jobs in various industries. It's also free to join and use!
18. Remote Jobs Club
Remote Jobs Club is a remote job board that offers remote listings for remote professionals. It's one of the most popular remote job boards with remote jobs from leading remote companies listed daily. The site also has a blog to help remote workers stay up-to-date on the latest news and trends in the remote work industry.
It's a great remote job board for remote workers to find startup jobs and remote jobs in a variety of different industries. It's also free to join.
19. The Muse
The Muse is a remote job board that offers remote-jobs for remote professionals. It's one of the most popular remote job boards with over 3,000 remote jobs listed on the site. The site also has a blog to help remote workers stay up-to-date on the latest news and trends in the remote work industry.
It's a great remote job board for remote workers to find remote jobs in a variety of different industries. It's also free to join and use.
20. Power To Fly
Power To Fly is a remote job board that offers remote-jobs offering remote positions for remote professionals. It's one of the most popular remote job boards with over 1,000 remote jobs listed on the site. The site also has a blog to help remote workers stay up-to-date on the latest news and trends in the remote work industry.
Comparing the Pricing for Each Board
Each work-from-home job board has a feature that distinguishes them from the other, but in the end, the main driving force between choosing your platform is the pricing. 
We compare the best work from home job boards in this table below by listing their signup fees and job posting prices.*
Work From Home Job Board
Sign up fees (1 month) or
service fees from freelancer
Price for job posting or
service fees from employer
FlexJobs
$14.95
$399 for unlimited postings for a month
SolidGigs
$19
none
Upwork
20% service charge
3% on each payment
Fiverr
20% service charge
5% on payment above $20
Freelancer
10% of the winning bid
3% of winning bid
TopTal
none
$500 USD initial deposit
Remote.co
none
$299/month
WeWorkRemotely
none
$299/month (add-ons possible)
Dynamite Jobs
none
$99 (promotional packages available)
Working Nomads
none
$149
*Note: These prices are current as of November 2021. Check out each website to see if any changes have been made since this article was published.
Remote Job Board FAQs:
What Type of Remote Job Listings Are Best for Working From Home?
The type of remote job listings best for remote job seekers might include web development, software development, and IT jobs. The remote job listings that employers post should match the skills and qualifications of remote workers to be successful in applying for remote jobs.
What is the Fee Structure for Job Boards?
There are different fee structures. Some remote job boards charge a subscription service while others only charge the employer posting a remote job listing. Some remote job boards also take a commission out of the remote worker's paycheck for each hour worked.
Does LinkedIn Have a Job Board?
Yes, LinkedIn does have a remote job board. Their remote jobs are linked to remote businesses and remote companies that hire remote workers. You can follow the steps how to find a remote job on LinkedIn for your next work from home gig.
Where Else Can Job Seekers Find Remote Jobs?
You can find remote job listings at remote companies. A remote company is an employer that offers remote-jobs and pays remote employees a salary to work from home. You can also find remote jobs with a remote recruiter who will place you in a remote job or on a freelance platform where you'll be matched with remote employers for remote positions.
How Can a Recruiter Help Me Find a Remote Career?
Recruiters have access to human resources professionals who focus on flexible job opportunities and remote careers. Recruiters get exclusive access to new job postings such as developer jobs, tech jobs, virtual assistants, and other job titles.