---
The freelance industry has exploded by leaps and bounds over the past few years. With the advent of technology and the internet, people can now work from anywhere and at any time. The highest-paying freelance jobs make self-employment possible. Freelancing opportunities are an awesome way to make a steady income, but it can be tough to know where to start. Determining how to transition to working for yourself to earn a living can be tricky.
Fortunately, certain types of freelance jobs are always in demand, no matter what your skillset or niche may be. Some of the best freelance jobs include graphic design, software development, youth marketing, video production, customer service, and more. You can find these jobs on the best work from home job boards online.
These are the highest paying freelance jobs with the most job postings and salary ranges available for you to build a successful freelance career.
Here are 15 highest paying freelance jobs for steady income:
Mobile app developer
Software consultant
Human resources advisor
Game developer
Web developer
Financial consultant
Marketing specialist
Accountant
Copywriter
Web designer
Video editor
Graphic designer
Social media specialist
Data processing specialist
Virtual assistant 
Let's take a closer look at these freelancing jobs and discuss what they entail, the skills required for landing these jobs, and what you can expect to get paid in return.
1. Mobile App Developer
The national average income of a mobile app developer is $103,009. If you are tech-savvy and know how to develop apps for mobile devices, you may want to consider this freelance gig. 
Let's take a look at what this job entails.
Job Description
A mobile app developer is a person who develops applications for smartphones, tablets, or other mobile devices. They create software that can be used on various instruments and help make the user experience unique. 
Required Skills
This job typically requires an understanding of how to design apps for various screen sizes and resolutions and the ability to choose the most appropriate programming language or frameworks for a given project. You should also understand how different operating systems work and be able to work with various APIs. You will be able to survive as a freelancer if you choose to be a Mobile App Developer as it's one of the highest-paid freelance opportunities around.
2. Software Consultant
The national average income of a software consultant is $83,329. If you enjoy working with businesses and helping them solve their technical problems, you might enjoy being a Software Consultant. 
Let's talk about that now.
Job Description
Software consultants offer insights on how to improve the design, functionality, and integration of software. They're also responsible for evaluating, analyzing, and testing software. Software consultants make their living by providing consultation services to companies that are facing IT challenges.
It's an evolving field with lots of opportunities, which means there'll always be a need for software consultants.
Required Skills
They are often required to have a broad range of skills to be successful. Skills may include: 
Data analysis
Business analysis
Technology expertise
Project management
Software development
To become a successful consultant in this field, you should have comprehensive knowledge in various software areas. You should also know how to manage a team remotely, communicate with clients, and interpret their needs. 
3. Human Resources Advisor
The national average income of a human resource advisor is $76,104. Anyone skilled in this type of work can expect to be a complete people person.
Job Description
A human resources advisor is a person who advises individuals and organizations on how to manage human resources. A human resources advisor handles tasks such as recruitment, benefits, training, safety, and more. 
Some of the responsibilities of an HR advisor include:
Manage personnel records.
Administrate payroll processes. 
Manage employee benefits programs, including retirement plans and health insurance.
Manage employee relations, including performance management or disciplinary actions.
Perform staff training and development.
Required Skills
A human resources advisor should have excellent interpersonal skills to communicate effectively with staff. They should also have an analytical mind and be able to improve processes while maintaining efficiency. You'll need to know how to mute on zoom among other skills. It's one of the easiest highest-paying freelance jobs to make steady income from.
For a human resources advisor to be successful, they'll need the following skills:
Ability to listen actively
Communication skills
Strong organizational skills
Ability to build rapport with others
Computer literacy
4. Game Developer
The national average income of a game developer is $71,295. Imagine playing video games as one of the highest-paying freelance jobs daily. If you love playing video games and developing them, you might be interested in becoming a game developer.
Job Description
Game developers are responsible for all aspects of game development, including:
Programming
Designing
Art direction
Level design
Sound design
Testing 
They're the ones who make video games come to life.
Game developers also work with designers to create video game concepts and make sure that they're on track with the game's vision. They often have to decide on gameplay changes based on playtesting and feedback from gamers and ensure that products meet quality standards.
Required Skills
Game developers need to have proficiency in mathematics, computer science, physics, and graphics programming. They must also be proficient in one or more high-level languages like C++, C#, Java, or Python. 
Some additional skills include:
Experience in creative practices.
Knowledge of industry standards.
Communication skills and being able to communicate effectively with other members of the team.
Problem-solving skills
Artistic ability
Expertise in one or more related fields (e.g., sound design, level design).
5. Web Developer
The national average income of a web developer is $70,863. As a tech wizard, you might enjoy putting websites together for others. 
Job Description 
Web developers are usually required for the development of web-based software, enterprise applications, and websites. Building a website involves coding and designing the layout, integrating it with databases, and ensuring it doesn't crash when too many people visit it.
The web developer is the go-to person in any company when they need to build or improve their website. 
This is why web developers are always in high demand. It's one of the most sought-after jobs in the tech industry, which means that if you're a web developer with skills to prove your worth, then you can easily earn big bucks. There are also multiple opportunities to make money on Upwork as a web developer.
Required Skills
The freelance web developer should know the different coding languages and apply them in a professional setting. The web development field is a fast-paced field that's constantly changing, so staying up-to-date on the latest technology trends is essential.
It's crucial to have a good knowledge of frameworks such as HTML, CSS, and JavaScript. The developer should also be familiar with content management systems like WordPress.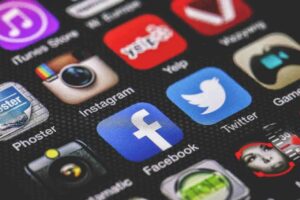 6. Financial Consultant
The national average income of a financial consultant is $67,183. As a financial consultant, you need to be very well-versed in all things related to money.
Job Description
A financial consultant is a professional who advises clients on how to invest their money and is often involved in buying and selling stocks. They offer services to wealthy individuals, organizations, and companies that need help with investments, leading to high-paying rates for freelance work.
Required Skills
A financial consultant needs to be well versed in many areas and have a deep understanding of the mechanics and intricacies of finance. They need to know how to create a sound plan for their clients based on their lifestyle, income, age, debts, investment objectives, or risk tolerance level.
The skills required are typically divided into three categories: 
Technical skills that are necessary for advising on investments. 
Interpersonal skills are essential for advising on financial management. 
Communication skills needed for consulting with clients.
7. Marketing Specialist
The national average income of a marketing specialist is $63,284. If you know how to get the word out about just about anything, then you might be interested in becoming a marketing specialist.
Job Description
Marketing specialists are the driving force behind the company's marketing efforts. You'll be responsible for researching and analyzing trends and then developing effective campaigns to help grow the company's market share.
You'll also need to develop creative ways of promoting a product or service, such as through social media posts or advertising campaigns. You might also help develop pricing strategies for your company's products and services and identify new markets that could become profitable for the business.
Required Skills
Marketing specialists are required to have a wide range of skills as it's an emerging profession. 
The skills that a marketing specialist needs to have are:
Creativity and problem solving
Marketing planning and forecasting
Business analytical skills
Technical knowledge about online advertising or marketing.
Communication skills
8. Accountant 
The national average income of an accountant is $60,057. As a numbers person, you might be better suited for this type of job.
Job Description
Various companies hire freelance accountants to help them with their accounting work. 
This includes tasks like budgeting, forecasting, and tax preparation. Freelance accountants are hired on a contract basis, which can last anywhere from one day to multiple years, depending on the client's needs.
Required Skills
A freelance accountant needs to know accounting principles and practices but not necessarily formal qualifications. Working knowledge of taxation law is required for this job and understanding different types of business structures and corporate hierarchies.
Freelance accountants need to be reliable and trustworthy as they'll be handling sensitive data such as financial records for their clients. Although they don't need to have a degree in accounting, it's usually preferred to have some background knowledge of the industry.
9. Copywriter

 
The national average income of a copywriter is $58,658. This job is considered one of the highest-paying freelance jobs in the writing field. Copywriters write website content, promotional materials, technical papers, and many other things. If you have a vivid, descriptive imagination and a decent command of the English language, then you might try being a copywriter.
Job Description
One of the most popular jobs in the freelancing field is that of a freelance copywriter, which is hired for various purposes, including generating content for websites, creating promotional materials, and writing blog posts to attract customers. 
They're responsible for:
Developing and executing content strategy for a brand.
Producing and delivering creative content that engages audiences.
Researching market trends, customer insights, competitors' messaging.
Required Skills
A copywriter needs to be skilled in many different types of writing. They need to know how to write creatively, understand their target audience, and adopt various writing styles for other markets. Check out our guide on what is freelance writing that answers all your questions.  
Other requirements include: 
A solid understanding of SEO and technical writing. 
Knowledge about online businesses. 
Communication skills
10. Web Designer
The national average income of a web designer is $58,517. Web developers and web designers are not the same. Let's keep going to find out why.
Job Description
Web designers are in charge of designing and creating websites for different companies. They usually work on the project's front-end, including HTML, CSS, Javascript, and other web development languages.
They are responsible for developing web pages that are attractive to the eye while also being functional. They must also ensure that all text, images, videos, sounds, animations, and other content are present within the site's code before being published online. All these skills are one reason why website designers is in the top ten for highest-paying freelance jobs for steady income. You can even work at home for Amazon in tis field.
Required Skills
The skills required for becoming a web designer are changing rapidly. Web designers need to stay up to date with the latest trends in web design and be knowledgeable in open-source software tools.
The essential requirement for being a web designer is familiarity with HTML, CSS, and JavaScript. 
A professional web designer should be aware of the latest versions of these languages and how they work together when developing the website. To create attractive designs, it's necessary to know Photoshop or Illustrator and how they work with images and text on the screen. 
Also, it's essential to have some knowledge of typography so that you can choose fonts that'll complement your design.
11. Video Editor
The national average income of a video editor is $55,141.
Job Description
Video editing is a form of post-production that involves the manipulation of video footage to improve a given video's quality or create a desired effect.
The editor's job is to make the film or video more creative and compelling, appealing sound and pictures. They're usually responsible for combining all the footage that has been filmed and/or recorded to form a cohesive story.
Required Skills
A video editor must be well versed in photo and video editing software such as:
Final Cut Pro 
Adobe Premiere Pro 
Adobe Photoshop
Adobe Illustrator
Video editors also need good organizational skills in order to keep track of footage from different shoots to make it easier for them to find what they're looking for when they need it. A key skill for this job is an eye for creativity and artistry. 
They need both creativity and technical skills to produce high-quality videos that'll appeal to their audience.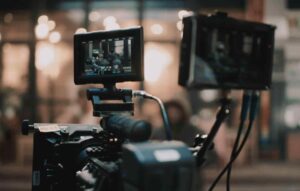 12. Graphic Designer
The national average income of a graphic designer is $50,227. If you have real artistic talent, you might want to keep reading.
Job Description
Graphic designers are in charge of creating layouts, graphics, and typography for a variety of mediums. They use visual communication to convey messages visually and are responsible for photo editing and advertisements. 
They typically work with clients to create marketing campaigns to reach their target audience through various media outlets such as print or digital ads. A lot of graphic designers work a contract-to-hire job with the hopes of securing FT employment with a client.
Required Skills
A graphic designer must be creative and passionate about design. They also need good written and oral communication skills because they'll be working with clients or clients' team members regularly. 
Generally, graphic designers need:
Knowledge in Adobe Creative Suite like Photoshop and Illustrator.
Skills in vectorization, which is the ability to work with lines and curves.
Knowledge in photography and the ability to produce high-quality visuals.
Knowledge in typography, which is the knowledge of how text should be positioned on a page.
Ability to organize information effectively.
13. Social Media Specialist
The national average income of a social media specialist is $47,727. If you have thousands of social media followers, you might want to pay attention to this next job opportunity.
Job Description
A social media specialist manages the company's social media accounts on platforms like Facebook, Twitter, Instagram, and YouTube. They're responsible for the company's online PR and marketing through these platforms. 
Some responsibilities of a social media specialist include:
Create engaging content for targeted audiences on various platforms.
Monitor competitors' content and strategies.
Measure return on marketing investments (ROI).
Required Skills
The ideal social media specialist must know about what is trending on different platforms. 
Apart from being a marketer or a salesperson, this person needs to be good with online browsing and content creation. They should also understand how people interact on social media and cover the basics of social media marketing. Enhanced communication skills through these channels are some of the benefits of telecommuting. Creativity and communication skills are mandatory. 
14. Data Processing Specialist
The national average income of a data processing specialist is $39,617.
Job Description
Data Processing Specialists are responsible for processing and maintaining the quality of data in a company. They compare, store, and produce data in various formats such as digital images, sound recordings, videos, and text documents.
Required Skills
Data Processing Specialists should be proficient in data processing software such as Microsoft Access or Oracle Database. They also should possess mathematical skills to calculate numerical values and solve practical problems.
15. Virtual Assistant
The national average income of a virtual assistant is $37,023. If you're organized and highly motivated, you might enjoy being a virtual assistant. 
Job Description
Virtual Assistants are skilled professionals who provide administrative and business services to clients remotely via the internet. They usually specialize in a particular niche or industry, such as technology or marketing.
A freelancer doing virtual assistant jobs is expected to do tasks such as:
Conduct research on behalf of the employer and compile results comprehensively and coherently.
Manage calendars and schedules for both the employer and their clients, including booking flights and appointments.
Data entry work, such as typing up articles or transcribing interviews.
Required Skills
While there's no official degree for virtual assistants, most people get these skills through experience and certifications. 
Freelance virtual assistants need to have excellent communication skills, organizational skills, and good time management. They should also know how to use various software programs and platforms such as Microsoft Office Suite or Google Apps. There are a lot of options to make money on Fiverr as a VA.
Can You Earn $1 Million Freelancing?
It is not impossible for freelancers to earn $1 million. However, it is challenging and rare. If you want to achieve this milestone as a freelancer, you need to be exceptional in something or know your way around one of these highest-paying freelance jobs on the list.
Some famous freelancers who earn millions are software programmers or marketers who have developed their successful products. Most started with less than $1 million in the bank, but they hustled and leveraged the skills you need to be a freelancer. As a result, they created a profitable product and business.
For most freelancers, earning $1 million is like reaching the highest level of achievement possible for one's craft within their industry. That said, many people do make over $1 million as freelancers every year. These highest-paying freelance jobs can help you get started on achieving that goal yourself.
High-Paying Freelance Jobs Summary
With so many options for high-pay freelance jobs, you shouldn't have any trouble finding one that suits your skillset. With high-paid freelancing jobs, the sky's the limit in terms of what you can earn. Read up on video interview tips for remote job interviews to get an edge on competition.
From highest-paying jobs with little to no experience needed to highest-paying jobs that require specialized skillsets, there are plenty of highest-paying freelance jobs out there for people. You can make a substantial income by matching your skillset and experience.