This post may contain affiliate links to products that I recommend and I may earn money or products from companies mentioned in this post. Please check out my disclosure page for more details.
---
Are you tired of working long hours, pushing yourself to the limit, and still struggling to make ends meet? Have you ever considered reselling Fiverr gigs as a way to earn extra income? If not, you may be missing out on a lucrative opportunity. A lot of people make money on Fiverr who need extra income. In this blog post, we'll share proven techniques for making money by reselling Fiverr gigs. Whether you're new to the concept or looking to take your reselling game to the next level, these tips will help you succeed. So, if you're ready to learn how to turn your spare time into cash, keep reading!
What is Fiverr and Why is it a Profitable Platform for Reselling Gigs?
Fiverr is a popular online marketplace where freelancers offer their services, known as gigs, for as low as $5. With over 300 categories to choose from, reselling Fiverr gigs to make money has become a lucrative online business model for entrepreneurs worldwide. As a middleman, you can buy quality gig services at discounted rates and resell them to clients in need of such services.
The best part?
You set your price and pocket the difference!
Reselling services and products is nothing new. As a matter of fact, it's extremely popular and profitable online. You can make money flipping IG accounts even!
However, not all gigs are created equal; some may be profitable, while others may not yield any returns. In section 2 of this guide on how to make money reselling Fiverr gigs, we'll show you how to find high-demand gigs that will sell fast and bring in steady profits.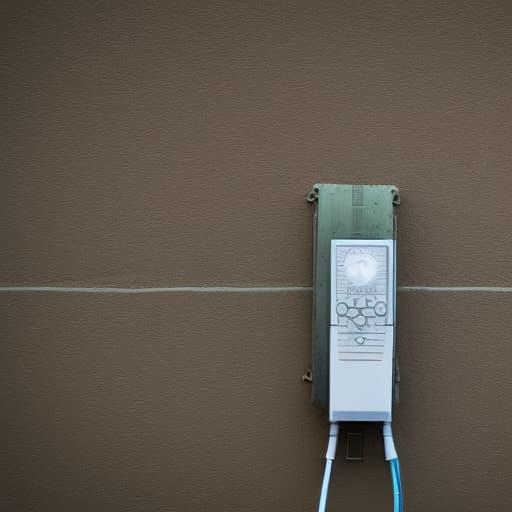 Finding Profitable Fiverr Gigs to Resell: Tips and Techniques
When it comes to reselling Fiverr gigs, finding the right Fiverr gigs to make money through reselling is crucial. The first step is to identify the most in-demand gigs that have a high potential for resale. Look for gigs that are popular and have a lot of positive reviews.
Top 15 Fiverr Gig Services to Resell for Profit
With the ever-growing demand for online services, Fiverr is a great platform to resell services for profit. Here are the top 15 Fiverr gig services to resell for profit:
Logo Design
Video Editing
Web Development
SEO Services
Social Media Management
Copywriting and Content Writing
Voiceover Services
Graphic Design
Virtual Assistant Services
App Development and Programming Services
Transcription Services
Animation and 3D Modeling
Music Production and Audio Editing
Photo Editing and Retouching
Business Consulting and Coaching Services
Another important factor to consider is the seller's rating. A seller with a high rating indicates that they are reliable and deliver quality work. You can also check out the seller's portfolio to see if their work aligns with your target audience.
It's also important to keep an eye on trends in your niche. Look for gigs that are related to current trends or events, as these tend to be in high demand.
Lastly, don't be afraid to experiment with different types of gigs. Try out different niches and see which ones work best for you. With time and experience, you'll be able to identify the most profitable gigs and build a successful reselling business on Fiverr.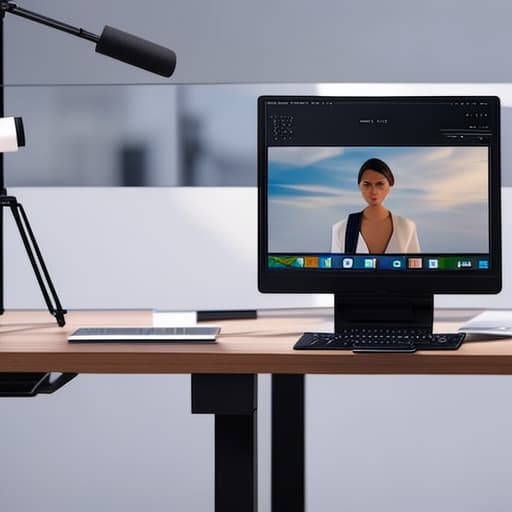 Setting Your Prices Right: How to Determine the Correct Price of a Resold Gig
When reselling Fiverr gigs, it's important to set your prices right to ensure profitability. One way to determine the correct price is to research the original gig's pricing and compare it with similar services offered by competitors.
The Average Price on Fiverr For Services:
If you're looking to buy or resell services on Fiverr, the average price for a service is usually around $5. However, depending on the complexity of the service and the experience level of the freelancer, prices can range from as low as $1 to as high as $1000. You can find a variety of services on Fiverr, from web design and logo creation to video editing and copywriting.
You can also consider the time and effort required to resell the gig, as well as any additional costs such as marketing, invoicing as a freelancer, and communication expenses. It's important to strike a balance between affordability for clients and profitability for yourself. Additionally, offering package deals or upselling additional services can increase your profits while providing added value for clients. Remember to regularly review and adjust your pricing strategy based on market trends and feedback from clients.
Building Your Brand as a Fiverr Gig Reseller: Strategies that Work
Establishing a Unique Selling Proposition (USP) for Your Fiverr Gig Reselling Business
Establishing a unique selling proposition (USP) is key to building your brand as a successful Fiverr gig reseller. Your USP should highlight what sets you apart from other resellers and showcase your strengths. For example, you can focus on offering faster delivery times or higher quality work than competitors. Standing out in the crowded marketplace of Fiverr gig reselling requires creativity and careful positioning. Make sure that your USP aligns with the needs of potential clients and accurately reflects your abilities as a middleman for gigs. A strong USP will help attract loyal customers and set the foundation for long-term success in this profitable niche market.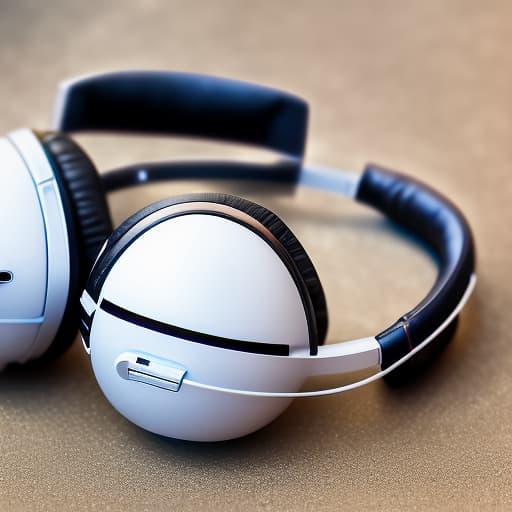 Leveraging Social Media to Build Your Brand and Find Potential Clients
Social media is a powerful tool for building your brand as a Fiverr gig reseller and finding potential clients. Utilize platforms such as Twitter and LinkedIn to connect with potential clients and showcase your services. A crucial step in how to become a social media specialist includes creating a professional profile that highlights your expertise and experience in reselling Fiverr gigs. Share your portfolio of successful projects, testimonials from satisfied clients, and any relevant certifications or awards. Engage with your followers by sharing valuable content related to your niche and participating in industry-related discussions. By leveraging social media, you can establish yourself as an authority in your field and attract more clients to your reselling business.
Building Trust with Buyers: Tips for Delivering Quality Services as a Fiverr Gig Reseller
As a Fiverr gig reseller, your reputation and the quality of services you deliver to clients are crucial factors in building trust with buyers. Consistently delivering high-quality work that meets or exceeds client expectations is one way to build trust and earn repeat business. Additionally, timely communication throughout the process can reassure buyers that they are working with a reliable seller who values their time and needs. Provide clear instructions for clients on how to communicate their needs effectively so you can deliver exactly what they want. By focusing on these key areas, you can establish yourself as a trustworthy Fiverr gig reseller and attract more customers in the long run.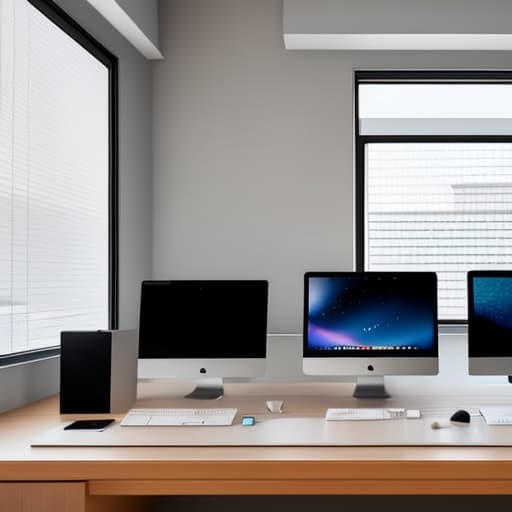 Developing Long-Term Relationships with Customers: The Key to Sustainable Success
Developing long-term relationships with customers is essential for sustainable success as a Fiverr gig reseller. To build your brand, focus on providing exceptional customer service and going above and beyond to meet their needs. Communicate regularly and promptly, offer personalized solutions, and follow up after each transaction to ensure satisfaction. Encourage feedback and use it to improve your services.
Reward loyal customers with incentives such as discounts or exclusive deals. Use social media platforms such as LinkedIn, Twitter, or Facebook groups to engage with past clients while also attracting new ones.
By fostering trust and loyalty through excellent customer service, you can establish yourself as a reputable Fiverr gig reseller who consistently delivers high-quality services that meet the needs of clients – ensuring continued success in the long run.
Top Platforms to Sell Your Resold Fiverr Gigs on, Beyond Social Media
Top Platforms to Sell your Resold Fiverr Gigs on, Beyond Social Media
While social media platforms like Facebook and Instagram are great for promoting your resold Fiverr gigs, there are other platforms that can help you reach a wider audience. One of the most popular platforms is Craigslist, where you can post ads for your services in the appropriate category. Another option is Freelancer.com, which is a platform specifically designed for freelancers and resellers. You can also make money on Upwork through their platform, which is similar to Freelancer.com but has a larger pool of clients. Other options include Guru.com and PeoplePerHour.
When using these platforms, it's important to follow their guidelines and rules to avoid getting banned or having your account suspended. Make sure to create a professional profile and showcase your skills and experience. You can also offer discounts or special promotions to attract more clients.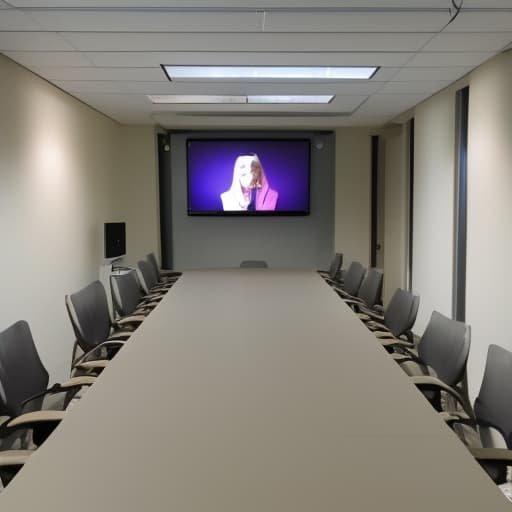 Remember that while social media can be effective, it's not the only way to promote your resold Fiverr gigs. By exploring other platforms, you can increase your chances of finding new clients and growing your business.
Managing Clients Effectively When You're A Middleman On Fiverr Gigs
Setting Clear Expectations with Clients as a Fiverr Reseller
As a middleman reselling Fiverr gigs, it's crucial to set clear expectations with your clients to avoid any misunderstandings or miscommunications. Communication and transparency are key to building trust with your clients. Be upfront about the turnaround time, revisions, and any additional fees that may apply. Make sure you have a clear understanding of what the client wants and provide regular updates on the progress of their project. It's also important to manage their expectations by letting them know what is and isn't possible within the scope of the gig. By setting clear expectations, you can avoid any potential conflicts and build a positive reputation as a reliable Fiverr gig reseller.
Communication Strategies for Successful Fiverr Gig Reselling
In order to succeed in reselling Fiverr gigs, effective communication with your clients is key. As a middleman, it's important to establish clear lines of communication that ensure the client's needs are being met and expectations are being managed. Timely responses are essential when communicating with clients; try to respond within 24 hours or less whenever possible. You may want to invest in an appointment scheduler so you can be sure to book times for communication with potential and current clients.
Additionally, setting realistic deadlines for the project completion will help avoid misunderstandings and ensure that both parties are satisfied with the work. By maintaining open and honest communication throughout the process, you can build trust with your clients and create loyal customers who will return for future business.
Handling Client Feedback and Revisions as a Middleman on Fiverr
When you're a middleman reselling Fiverr gigs, it's important to handle client feedback and revisions carefully. Make sure to communicate clearly with your clients regarding their expectations and ensure that the gig is delivered on time. If any revisions are required, be proactive and work with the original gig seller to make necessary adjustments quickly. Be mindful of your communication style and always remain polite and professional in all interactions with both clients and sellers. It's also important to set clear boundaries for revision requests to avoid being taken advantage of by clients who may seek endless revisions without paying extra fees. Overall, effective communication is key to managing clients effectively as a middleman on Fiverr gigs.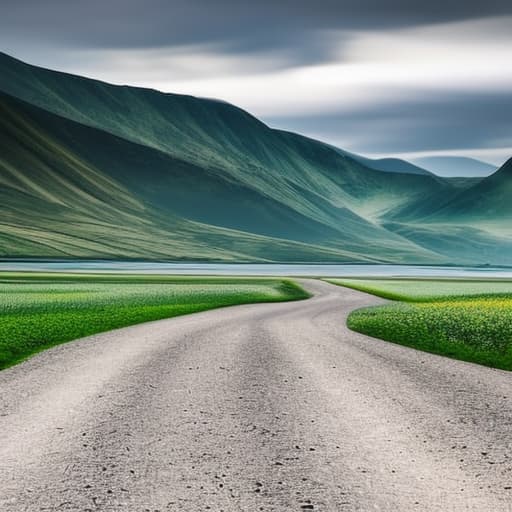 Building Long-Term Relationships with Clients in the Fiverr Reselling Niche
To build a successful business reselling Fiverr gigs, client relationships are crucial. Building trust and a positive reputation with your clients is essential if you want them to return for repeat business or refer others to use your services. It's important to communicate clearly with clients regarding their needs and expectations, respond in a timely manner, and provide quality work that exceeds their expectations. Providing excellent customer service can set you apart from other middlemen on the platform and help establish your brand as an authority in the Fiverr reselling niche. Remember to treat every client with professionalism, respect, and honesty – they will appreciate it!
Secrets of Successful Sellers Who Make Money from Buying and Selling Gigs on Fiverr
Successful sellers who make money from buying and selling gigs on Fiverr have a few secrets up their sleeves. Effective communication is key to building trust with clients and ensuring they return for more business. It's important to keep clients updated on the progress of their project and respond promptly to any questions or concerns they may have. Additionally, delivering quality work is crucial for building a positive reputation as a gig reseller. This means carefully vetting the gigs you choose to resell and ensuring that the final product meets or exceeds client expectations. Finally, successful gig resellers are always looking for ways to improve their services and stay ahead of the competition. This means keeping up with industry trends, experimenting with new marketing strategies, and continually refining their processes to deliver better results for clients.
Advanced Tips And Tricks For Increasing Profits By Upselling Additional Services
Upselling is the ultimate technique to increase your profits exponentially as a Fiverr gig reseller. If you are offering SEO services, for example, and your client needs more than just keyword optimization, offer additional services like backlink building or content creation. You can even bundle different gigs offered by different sellers on Fiverr to provide a comprehensive package.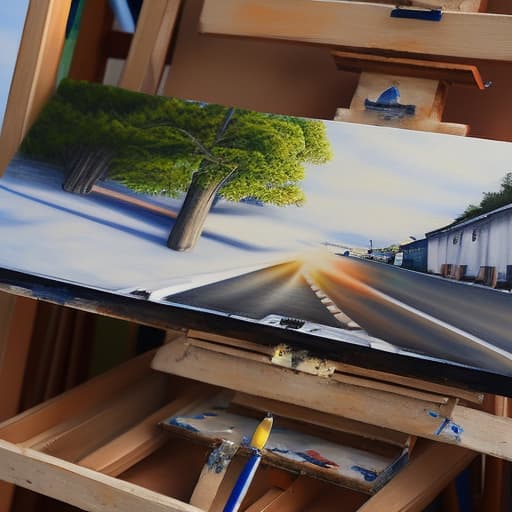 To upsell successfully, make sure you have strong communication skills with your clients. Listen attentively to their needs and present them with relevant options without overwhelming them.
Another effective way of increasing profits through upselling is by automating some parts of the process using tools such as Zapier or IFTTT. For instance, if someone orders social media management from you for one platform only, you can automatically send an email offering management for all other platforms at a discounted price. You can also use these platforms to send your social media manager portfolio to potential clients as well.
Finally, never forget that good customer service always goes hand in hand with upselling – providing excellent service will make it easier to convince clients to take up additional offers.
FAQs & Related Questions
Who Can Make Money Reselling Fiverr Gigs?
Anyone with marketing skills and knowledge of what sells can make money reselling Fiverr gigs. This includes researching profitable trends, developing an online presence to attract customers, and creating memorable customer experiences that keep people coming back for more. Additionally, a successful gig reseller should be equipped with the skills needed to provide services efficiently, manage their clients effectively, upsell additional services to increase profits, set competitive pricing strategies, and stay informed about industry trends.
What Are The Benefits of Reselling Fiverr Gigs?
Low overhead costs, high-profit margins, and a passive income stream are just some of the benefits of reselling Fiverr gigs. Many gig resellers can start with minimal capital investment, making it easy to enter this market and start earning money right away. The profit margins themselves can be quite high as well, even though you're selling services at discounted prices. By taking advantage of these benefits, gig resellers can enjoy a steady flow of profits for years to come!
How Do I Find The Best Fiverr Gigs to Resell?
Research top-rated sellers and popular gig categories on Fiverr to identify which gigs are in demand and have a consistent track record of excellent customer service. Additionally, look into the terms and conditions of reselling each gig to ensure that it is allowed according to Fiverr's policies. It may also be beneficial to look at reviews from previous buyers as well as any existing feedback loops in order to determine what customers want.
Who Will Buy My Resold Fiverr Gigs?
Small business owners, digital entrepreneurs, and busy professionals are among the most likely customers for resold Fiverr gigs. This is because they often don't have the time or resources to create their own gig content, so they look to experienced resellers instead. Additionally, these customers can benefit from lower prices due to reselling discounts, allowing them to get quality services at a more affordable rate. With marketing strategies and effective customer service in place, gig resellers can connect with this target market and build long-term relationships that result in consistent profits.
What if the Fiverr Seller Delivers Poor-Quality Work?
Offer a refund or find another seller to maintain customer satisfaction, ensuring that customers have an enjoyable experience while still providing the quality work they paid for. Additionally, it's important to keep an open dialogue with the buyer in order to understand their needs and expectations more clearly before reselling again. Good communication between buyers and sellers can help establish trust and create long-term relationships, which is key when making money from reselling Fiverr gigs.
How Can I Market My Resold Fiverr Gigs Effectively?
To market your resold Fiverr gigs effectively, leverage social media to reach potential customers, set up email campaigns to nurture leads and increase sales, and create referral programs that reward customers for sharing their experiences with others. Additionally, use search engine optimization techniques on your website or blog posts to boost visibility organically and take advantage of free advertising opportunities when possible. With these strategies in place, you can quickly build an audience of loyal customers who appreciate the value you offer.
Conclusion & Final Thoughts
In conclusion, reselling Fiverr gigs can be a lucrative and rewarding business if done right. It requires the right strategies for finding profitable gigs, setting competitive prices, building a brand on different platforms, managing clients effectively, and upselling additional services. Consistency is key in attracting loyal customers who trust your brand to deliver quality gigs at reasonable prices. Don't forget that there are other middlemen out there competing with you; thus, standing out requires going the extra mile by over-delivering on promises made to clients. Always keep an open mind and stay informed of new trends as you grow your reseller enterprise. With these techniques applied consistently, it is only a matter of time before you start cashing in from selling Fiverr gigs!
In conclusion, reselling Fiverr gigs can be a profitable business venture if done correctly. By following the tips and techniques mentioned in this article, you can not only find profitable gigs to resell but also build your brand as a gig reseller on various platforms beyond social media. It's important to set the correct price for your resold gigs and manage clients effectively while upselling additional services for increased profits. Remember that the secrets of successful sellers include offering exceptional customer service and delivering quality work consistently. With hard work, dedication, and strategic planning, you too can make money from buying and selling Fiverr gigs!
Related Articles
How to Make Money Online Anonymously: Top 15 Methods
Is Freelancing Worth It? Freelancing Pros & Cons
How To Become A Web Developer Without A Degree
How To Become a Freelance Illustrator [Freelance Illustration]
Tips On Writing a Cover Letter for Freelancers 
7+ Best Free Podcast Editing Software Options [Inc. Audio]