This post may contain affiliate links to products that I recommend and I may earn money or products from companies mentioned in this post. Please check out my disclosure page for more details.
---
Remote work is rising and is becoming an attractive option for many people. How to get an entry-level remote job is becoming challenging. With an increasing number of people working remotely, companies and individuals are starting to embrace the idea that having a remote workforce isn't only possible but desirable. If you have the right skills, many remote job opportunities are available.
Here are some tips on how to get an entry-level remote job:
Avoid the "gig economy sites."
Highlight remote experience in your resume.
Showcase your abilities.
Focus on developing key skills for remote work.
Plan your remote interviews.
Be patient.
If you're trying to get an entry-level remote job, it's essential to know what kind of jobs are available. This article will cover some of the common entry-level remote jobs, how to go about finding them, and how to get the job. So, even if you think you might not have enough experience or the right skill set, you can still get an entry-level job, especially if you follow the tips below.
1. Avoid the "Gig Economy Sites"
It can be challenging to find a job in an ever-shrinking job market. There are a lot of job opportunities out there, but the competition is high and small niches are being targeted for entry-level jobs. The key to finding a remote entry-level job is to avoid competitive websites and niches.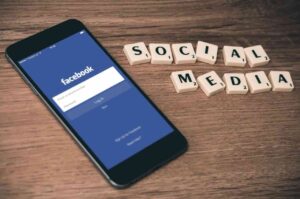 Suppose there are many positions available in a particular niche. In that case, it's best to apply for positions with lower competition levels, so you have a better chance of landing an interview or getting hired quickly.
Don't apply to "gig economy" sites such as Upwork or Fiverr to mitigate the competition. These platforms charge exorbitant fees while providing you with the cheapest jobs in the market. 
Furthermore, these sites are plagued by cheap clients and inexperienced freelancers. You're better off finding an actual job rather than working for someone who'll pay scraps for your services.
If you want to find an entry-level remote job, consider checking out remote-specific job boards. These sites usually charge a small fee for prospective applicants, but they guarantee quality clients and well-paid remote jobs.
2. Highlight Remote Experience in Your Resume
You need to stand out from the crowd in this competitive job market. A resume that includes remote experience will indicate that you're creative and can work independently. If your career path has led you away from traditional office jobs, don't be afraid to mention this on your resume. Mentioning how to manage a team remotely, alongside your life accomplishments, will go a long way in helping you secure a good entry-level job.
It's important to highlight the skills you have that make you a good candidate for an entry-level remote job, especially if it's your first time looking for a remote job. For those new to the workforce, mention any remote activities you've participated in, including online sessions, projects, remote internships, etc. 
Think about the most relevant experiences you've had with remote jobs and how they translate to the skills needed for this particular position. Remote work vs. work from home are similar and demonstrate a skillset. Focus on what you can bring to the company instead of what they'll provide for you.
3. Showcase Your Abilities
When you're applying for an entry-level job, it's sometimes difficult to convey the same amount of value as someone with more experience. A resume can help compensate for that by showing the hiring manager that you can take the initiative and complete tasks on your own.
Some of the most important parts of a successful remote career are prioritizing self-discipline and self-reliance. So when reviewing your resume, you should show that you have these qualities.
Similarly, suppose you've dabbled with digital collaboration tools, such as Zoom. Be sure you know how to mute on Zoom as these are essential skills. In that case, Google meets, Click Up, etc., make sure to include them in your CV. Use terms such as "remote" and "virtual" as much as possible so that tracking systems can detect your experience in the field. 
If you're applying for a remote virtual assistant job, showcase your abilities to complete tasks on time. Demonstrate how you work with clients and your process for achieving key target metrics. These factors will help you stand out as a potential candidate and improve your chances for recruitment. 
4. Focus on Developing Key Skills for Remote Work
The key to success with remote work is having the right skill set, including technical skills that'll allow you to communicate without any face-to-face interactions. It also means being able to market yourself and build relationships through social media networks like LinkedIn.
Remote work arrangements require a different approach than traditional office jobs. The most critical skills needed for remote jobs include self-management, time management, emotional intelligence, practical communication skills, digital literacy skills, and keeping up with technological advancements.
The skills are very similar to those skills you need to be a freelancer because you are working independently.
Some of the common skills you'll need include: 
The ability to communicate effectively online, either through phone or video chat.
Time management skills. 
The ability to organize your tasks and projects.
Critical thinking skills.
Adaptability and flexibility to changing requirements.
Self-direction.
5. Plan Your Remote Interviews
Remote job seekers have to plan their remote interviews carefully. The interview process doesn't involve face-to-face interaction with a potential employer, but it's crucial for showing your personality and professionalism. Remote interviews can be benefits of telecommuting, but you must prepare.
You can do everything in advance, from preparing an itinerary to setting up a reliable internet connection. Follow video interview tips for remote job interviews for a successful interview.
Use the remote interview to your advantage. Here are some tips on planning your remote interviews:
Pick a good spot. Whether you have a phone interview or a video call, make sure you pick a place with minimal noise and distractions. Pay special attention to lighting and ambiance. If you have a video call interview, set up an office environment that emanates professionalism. 
Use high-quality devices. You don't want your laptop or webcam to malfunction during an interview. Ensure that you're using high-quality devices that are fault-free and reliable. 
Test your sound quality. Sound quality has a massive impact on remote interviews. A poor-quality microphone can put off an interviewer and dampen communications. Test your sound quality prior to an interview and make sure you're using a good mic. 
Find the perfect angle. Experiment with your webcam and find a position that best suits your environment. 
Dress formally. Nothing exudes more confidence than a well-dressed man/woman. Putting on formal attire will help you get in the right mindset and leave a lasting impression on potential employers. 
Prepare files beforehand. Have all your necessary files (resume, profile, portfolio, etc.) saved to your desktop. When an interviewer asks for them, you can instantly showcase them without having to rummage around on your laptop. 
Practice answering common questions. "Why do you want to work remotely?", "Why do you want to work with us?", "Tell me about yourself?" – These are all common questions that an interviewer will ask you. Have answers prepared beforehand and practice in front of a mirror to get the right tone and hand gestures. 
6. Be Patient
Job hunting is always a stressful process – and this is especially true if you're looking for remote entry-level jobs. Unfortunately, there aren't many remote jobs available — at least not as many as traditional office jobs.
A significant piece of advice is to be patient. If you're serious about getting a remote entry-level job, don't expect it to happen overnight.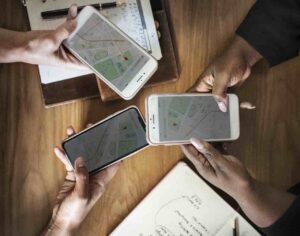 The job search online can be a long and arduous process. It might take weeks, even months, to fill an open position. If you're applying for entry-level positions, it can take even longer since so many qualified candidates are also seeking employment. While the search drags on, it's important to remain patient and continue your job search efforts.
Common Entry Level Remote Jobs
Remote jobs are more popular than ever. Today, there are over 4.7 million remote workers in the United States alone. Remote work is perfect for those who don't want to stick to a specific schedule and want to be more productive without wasting time commuting to and from work. 
The table below illustrates the most common entry-level remote jobs and their requirements:
Job
Description
Expected Salary
(annual)
Requirements
Customer Service Representative
Responsible for answering customer queries, providing information on products/services, and responding to complaints. 
$31,000 – $40,000
Strong communication skills and active listening


Familiarity with customer support


Highly adaptable


Great attitude
Data Entry
Data entry personnel use data entry programs to record information into a database.
$30,000 – $38,000
Computer literacy


Familiarity with data entry programs like Excel


Data collection skills
Copywriting
A copywriter is responsible for producing written material for marketing purposes, usually advertising. 
$44,000 – $50,000
Exceptional writing and research skills


Command over persuasive writing


Great communication and verbal skills
Virtual Assistant
A self-employed contractor who provides various services (primarily administrative) remotely.
$60,000 – $67,000
Computer literacy


Familiarity with a broad selection of software and programs


Communication skillsTime management skills


Quick learner
IT Support Specialist
Responsible for troubleshooting technical issues with hardware or software. 
$43,000 – $58,000
Bachelor's degree in computer science (or a similar field)


Tech-savvy


Ability to provide technical support


Experience with customer support services
Human Resources Assistant
Human resources assistants are responsible for handling the day-to-day administrative tasks associated with human resource departments in their organizations.
$39,000 – $49,000
Proven experience in the human resources department


Familiarity with HRIS software


Computer literacy
Translator
A remote translator works as an independent contractor and translates documents or audio files from one language to another.
$44,000 – $56,000
Fluency in at least two languages


Excellent writing skills


An academic degree in at least one language


Commitment to accurate translations
Copy Editor
Copy editors are responsible for reviewing and editing written material to ensure accuracy, clarity, and consistency.
$41,000 – $51,000
Strong writing skills


Familiarity with grammar rules


Attention to detail
Graphic Designer
A graphic designer creates graphics and visuals for a range of purposes, such as company logos, websites, advertising material, and product packaging.
$48,000 – $62,000


Proven experience in graphic design


Strong creativity and imagination


Proficiency in design software programs
Social Media Coordinator
A social media coordinator manages the company's online presence by developing effective strategies for using social networking sites.
$40,000 – $48,000
Proven experience in social media management


Familiarity with at least one major social media platform


Strong communication skills and active listening
Media Manager
A media manager is responsible for managing a company's online presence, including its website and social media accounts.
 $64,000 – $75,000
Proven experience in online media management


Familiarity with major social media platforms


Strong communication skills and active listening
Sales Representative
Sales representatives are responsible for generating leads and selling products or services to clients.
Proven experience in sales or customer service


Strong communication and interpersonal skills


Self-motivated and driven to succeed
Entry-Level Remote Jobs With a Bachelors Degree
*Average income reflects the national average statistics in the United States (not globally).
What Is The Easiest Entry-Level Remote Job To Do From Home
If you're looking for an entry-level remote job that doesn't require any prior experience, then a virtual assistant position may be a good fit for you. A virtual assistant provides various services (primarily administrative) remotely, and the majority of their work can be done from home.
Additionally, Remote VAs:
are independent
have the ability to manage your own time
can work from anywhere in the world.
There are other easy remote jobs for entry-level employees as well. A customer support and sales position can be done from home without requiring previous experience.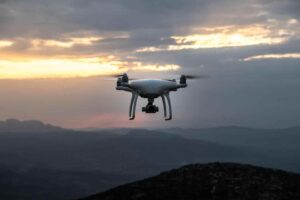 You can work for Amazon from home as Amazon is always looking for entry-level workers.
How Much Does Amazon Pay to Work From Home?
If considering Amazon for remote work as a customer service representative, they offer a starting wage of $11-$31 per hour. They also offer a benefits package which includes, but is not limited to:
Health insurance
401k with company match
Paid vacation time
Flexible work schedule
Maternity and paternity leave
The great thing about Amazon is that there are many growth opportunities. You can move up the ranks and become a team leader, manager, or director.
There are many other remote jobs for entry-level employees that don't require any experience. You have to be willing to do your research and look for positions that fit your skillset and qualifications.
*Income Range based on Glassdoor stats.
Is It Difficult To Find an Entry Level Remote Job?
No, it is not difficult to find an entry-level remote job. Entry-level positions are in high demand, and many companies hire remote workers. Many companies have entire departments dedicated to remote work. You can use the best work from home job boards to find all kind of jobs.
Research "entry-level remote job", "virtual assistant", "remote customer support", or "remote salesperson" on Google. You'll find hundreds of companies you can apply to for your entry-level position.
The Best Places To Look for Entry-Level Remote Jobs
Below are the best places to look for an entry-level remote job.
Use Remote Job Boards
Finding an entry-level remote job can be difficult. Sometimes, it's hard to know where to even start looking. One of the best places to begin searching for a remote position is on remote-centric job boards.
Remote job boards are an excellent resource for finding entry-level jobs because they're often filled with opportunities that may not be listed on other sites. 
These sites allow employers to list their available positions and provide prospective employees with the opportunity to browse through these listings. If you find a remote job, but it is a contract-to-hire job, still consider accepting it. Some popular remote job boards include:
Use Your Network
The next best thing to do is to use your network and reach out to people who may be able to lead you to finding a job. If you know someone who can offer you an entry-level position with no experience needed, you should consider it.
You can also look on popular sites like Indeed or LinkedIn. Ask for referrals from current employees in the company you'd like to work for. And lastly, you can always reach out to your family and friends for help finding remote work opportunities. 
Social Media
Social media is a major part of any job search. Finding a remote job can be made easier with the help of social media. Seventy percent of recruiters use social networks to find potential candidates, and 50 percent of employers have hired someone through a social network.
The key to finding a remote job is building your presence in places where employers may look for potential candidates. You can do this by engaging with companies and people in your industry on social media. Start following and engaging with companies that interest you and join relevant groups and communities.
Direct Contacts
One of the best ways to find a remote job is to contact your preferred company directly. Usually, companies post their job openings on their website or provide live chat support, where potential applicants can ask about open positions. Other than that, you can also look for companies hiring through social media posts or websites like LinkedIn.
Skills You Need To Have To Get a Good Entry Level Remote Job
You need to understand that specific skills are more desirable than others. Expertise in these skills will help improve your chances of landing your desired entry-level remote job. 
The following skills are necessary for a remote worker to succeed:
The ability to work independently and remotely.
The ability to manage your worklong along with time efficiently while maintaining a healthy work-life balance. Consider using an appointment scheduler to help maximize time.
The ability to work in a team and collaborate with other remote workers, mentors, managers, and clients while also balancing your time between different responsibilities.
The ability to self-reflect and be honest about your strengths and weaknesses to improve yourself as a professional continuously.
A positive attitude that is always ready for an adventure!
Conclusion
Remote jobs are becoming more and more popular as the digital age continues to grow. This is because people realize that working from home can make their lives easier. Remote workers also tend to be more productive because they can work on their own schedules. 
In this article, we've provided you with some tips and tricks that'll hopefully give you a starting point when beginning your search for an entry-level job. If you're looking for a remote job, the tips in this article should help you secure your first remote position.