This post may contain affiliate links to products that I recommend and I may earn money or products from companies mentioned in this post. Please check out my disclosure page for more details.
---
Do you care to know the financial benefits of working from home? You've probably heard of remote jobs, but you may not be sure what they are or if they're right for you.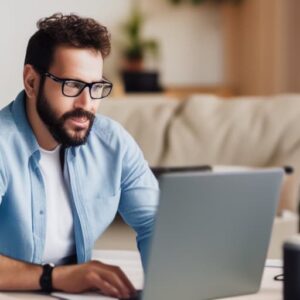 What Are Remote Jobs?
A remote job is a position that can be done from anywhere in the world, as long as you have an internet connection. This can include freelance work, contract-to-hire jobs, full-time positions, and even some internships. Many companies are now offering remote jobs as a way to save on office costs and allow employees to have a more flexible work schedule.
Types of Remote Jobs
Some types of remote jobs include:
Customer Service Representative
Website Developer
Data Entry Specialist
There are many benefits of working remotely, including the ability to save money on commuting, child care, and professional wardrobe costs.
Remote jobs are gaining in popularity, but there are still some misconceptions about them. Here are a few of the most common myths about working remotely: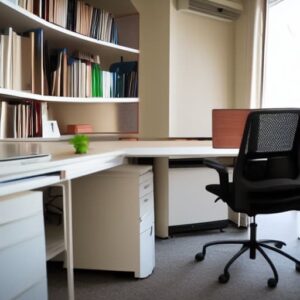 Myth 1: You have to be an extrovert to work remotely.
Working remotely does not mean that you have to be an extrovert.
In fact, many introverts prefer working from home because it gives them the opportunity to avoid small talk and office politics.
Myth 2: You have to be a self-starter to work remotely.
While it is important to be a self-starter when working remotely, there are many resources available to help you stay on track.
For example, many companies use appointment schedulers and project management software like Asana or Trello to assign tasks and deadlines.
Myth 3: You have to be tech-savvy to work remotely.
While it is helpful to be tech-savvy when working remotely, many companies provide training and support for employees who are not familiar with the latest technology. They will even teach you how to mute on Zoom calls.
However, there are also some challenges to working from home, such as distractions from family and pets, isolation from colleagues, and difficulty separating work from personal life.
What Are Remote Workers
Remote workers are employees who work outside of the traditional office setting. Instead of commuting to a central location, they can complete their work from home or any other location with an internet connection. That's a benefit of telecommuting for employees.
This arrangement offers several advantages for both employees and employers.
Remote Working Employee Advantages
For employees, it can save time and money on daily commuting costs and provides more flexibility in terms of scheduling and office hours. The biggest benefit is the saved time and money that comes with not having to commute. 
According to a study by the American Public Transportation Association, the average American worker spends about $10,000 per year on commuting costs. This includes gas, car maintenance, public transportation fares, and parking fees.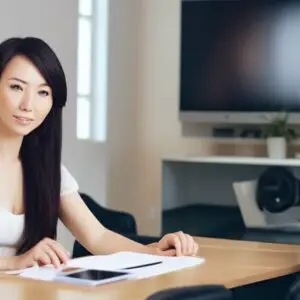 In addition, the average daily commute is about 54 minutes each way. That's over 4 hours every week, or more than 200 hours per year!
Remote workers also have more flexibility when it comes to their work schedules. They can often take breaks during the day to run errands or take care of personal tasks. Remote workers also can create a more ergonomic workspace and can take advantage of tax breaks for home office expenses if you choose.
Remote Working Employer Advantages
For employers, remote workers can provide significant cost savings, as they do not require the space or resources of a traditional office. In addition, companies that allow remote working arrangements often find that their employees are more productive and have lower rates of absenteeism.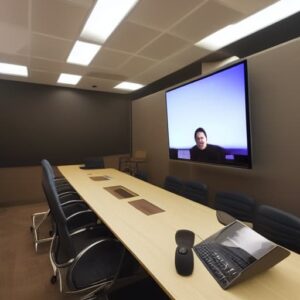 Another benefit of having remote workers for employers is that they can hire the best talent, regardless of location. With a global pool of talent to choose from, employers can find the right person for the job instead of settling for someone who happens to live near the office. 
Remote work is a growing trend in the modern workplace and offers many benefits for both employees and employers. Remote workers are those who do not have to commute to an office. They may work from home, at coffee shops with wifi, or anywhere with an internet connection.
Companies That Allow Remote Work
Some companies that allow remote work include:
Basecamp
Buffer
FlexJobs
UpWork
GitHub
Zapier
Toptal
Automattic (WordPress)
Dribbble
There are many benefits of working remotely, but there are also some challenges. The key is to find a company that is a good fit for your skills and work style.
Financial Benefits Of Working From Home
In today's economy, more and more people are looking for ways to save money. And one of the best ways to do that is by working remotely. Many financial benefits come with working remotely, including the ability to save on office supplies, the cost of your office environment, and the daily commute, as discussed. For small business owners, the ability to write off a home office can be a huge benefit. And for those who are job searching and going on interviews, the cost of gas and work clothes can add up quickly.
Remote work also offers many benefits that go beyond the financial. For example, a flexible schedule can allow for a better work/life balance, and the lack of a daily commute can lead to less stress. Many people work for Amazon from home for a better work-life balance. In addition, working from home can offer several tax breaks.
The bottom line is that there are several significant benefits to working remotely – both for individuals and for companies. So if you're looking to save money, remote work is worth considering.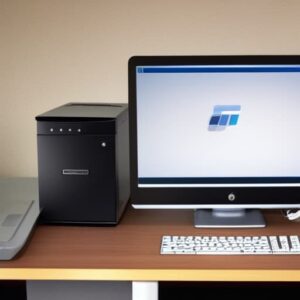 The COVID-19 pandemic has forced many people to work from home and changed the workforce forever. While this has come with some challenges, many financial benefits come with working from home.
Here are the most significant financial benefits of working from home:
You Save Money on Car Maintenance
Not only do you save money on the maintenance of your car, but employees working remotely also don't have to worry about things like gas, insurance, or parking. According to the American Automobile Association (AAA), the average cost of owning and operating a vehicle is $8,558 per year. This doesn't even count for what commuters spend on tolls if you live in a metropolitan area.
Save on Gym Membership Fees
You can save money on gym costs. Many people who work from home cancel their gym memberships because they don't need them anymore. This can save you $50 or more per month. You can get fit while working from home and not have to worry about the cost of a gym membership.
Gym memberships are not cheap. According to Statistica, the average gym membership in 2020 was $58 per month. That's $696 per year that you can save by working out at home. You'll also have increased productivity because you'll be able to work out during your lunch break or in the morning before starting your workday.
You Can Claim a Home Office Deduction
If you have an office or a dedicated space in your home that you use exclusively for work, you may be able to claim a home office deduction. This is a big one for small business owners or people who are self-employed. With a designated office space, you can deduct a portion of your mortgage or rent, as well as your utilities and home insurance.
In order to reduce your taxes and claim the home office deduction, you must use the space exclusively and regularly for work. You also must prove that you don't have another place where you conduct business. The IRS has a simple test to see if you qualify for the home office deduction.
Take Advantage of Office Supply Discounts
You may be able to take advantage of office supply discounts. When you work from home, you can buy your office supplies at wholesale prices. This can save you a significant amount of money over time.
Work-from-home options allow you to purchase the supplies you need without having to pay the high costs associated with a traditional office. You can find great deals on things like printer ink, paper, and even furniture.
You'll Save on Business Clothing
If you have a job that requires you to dress up for work, you'll save money by working from home. You won't need to buy as many business clothes or get your dry cleaning done as often. This can save you hundreds of dollars per year.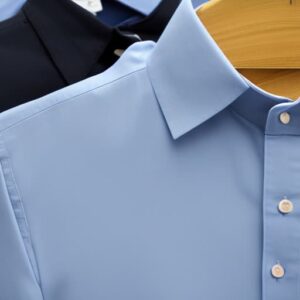 Even if you don't have a job that requires business clothing, you'll still save money by not having to buy work clothes. You can wear comfortable clothes that you already own when you work from home, which will save you money in the long run.
Work-Life Balance Financial Benefits
You'll have a better work-life balance which offers financial savings in the form of improved productivity, less need for childcare, and the ability to take work with you on vacation.
A study by the Families and Work Institute found that people who have a good work-life balance are happier, healthier, and more productive. They also found that people who have a good work-life balance are less likely to get sick, miss work, or quit their jobs.
Save on Medical and Childcare Costs
If you have children, you'll save money on childcare costs by working from home. According to the National Association of Childcare Resource & Referral Agencies (NACCRRA), the average cost of full-time childcare in the United States is $9,589 per year. This doesn't even include the cost of before and after school care, which can add an additional $3,500 per year. Keep in mind that all the commuting time saved also means you get to spend more time with your kids and save money!
If you have a medical condition that requires regular doctor's visits or medication, you'll also save money by working from home. You won't have to miss work for doctor's appointments or take as much time off for sick days. This can save you hundreds of dollars per year in lost wages.
Negotiate a Higher Salary
You can make more money by negotiating a higher salary or increased pay rate when you telecommute full-time. Find jobs that offer employee benefits like health insurance, matching 401(k) plans, etc. Remote employees often have a hard time qualifying for these types of benefits, so take advantage of them when you can.
In order to negotiate a higher salary, do your research and find out what the average salary is for your position and location. Then, use this information to negotiate a higher salary with your employer.
Keep in mind that you may not be able to negotiate a higher salary if you're self-employed. However, you can still save money on things like healthcare costs and office supplies.
Save Money on Food
A very big expense for a full-time employee who works on an office site is buying lunches. With long commutes, it is often not possible to bring your own lunch to work. As a result, many people eat out for lunch every day, which can add up to a lot of money over time. This is especially true if you work in a downtown area where lunch costs are significantly higher.
If you work from home, you can save money by cooking your own meals. You can also save money by taking advantage of meal delivery services or subscribing to a food box service. These services provide you with healthy meals that are easy to prepare, so you don't have to spend a lot of time or money on food.
Increase Your Income with Side Hustles
Remote employees also have the flexibility to work flexible jobs or side hustles to make extra money. If you have a hobby or skill that you can monetize, working from home is the perfect way to do it. There are many ways to make money from home, including freelancing, blogging, and selling products online.
Popular freelance jobs include:
How To Become a Food Blogger on Instagram [+ Get Paid]
How To Become A Travel Vlogger
How to Become a Pinterest Manager [for Hire]
How to Become a Digital Entrepreneur [Ultimate Guide]
How to Become a Freelance Logo Designer (+Requirements)
Working from home also gives you the opportunity to start your own business. This can be a great way to make extra money and achieve financial freedom. However, it's important to remember that starting a business takes a lot of time and effort. It's not a get-rich-quick scheme, but it can be a great way to make a full-time income if you're willing to put in the work.
Related Questions
Is Working Remotely Effective?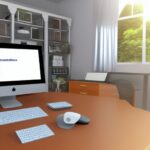 Yes. Working remotely can be just as effective, if not more so, than working in an office. In order to be successful, you need to have good time management skills and be able to stay focused on your work. You also need to be able to communicate effectively with your team.
What Are the Disadvantages of Working from Home?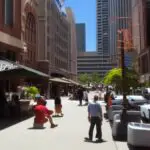 The main disadvantage of working from home is that it can be isolating. You may feel like you're not part of a team and that you're missing out on important office interactions. It's important to find ways to connect with other people, even if you're not in the same physical space. Additionally, you need to make sure you have a good work/life balance so that you don't end up burning out.
Is Working Remotely Here to Stay?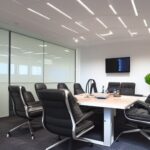 Yes, Covid-19 has made working remotely more popular than ever. However, even before the pandemic, remote work was on the rise. With advances in technology, more and more employers realize that employees can be just as productive when they work from home. In fact, many employers are now offering remote work as a perk to attract and retain top talent.
Conclusion 
A remote office environment can save small business owners and job seekers a lot of money. By not having to commute to an office or spend on new clothes, gas, and car maintenance, employers and employees can save hundreds of dollars every year. There are also financial benefits to working remotely. With fewer overheads, companies can save on costs such as rent, electricity, and office supplies. And with more people telecommuting, there is less need for office space, which means that businesses can downsize and save even more money.
For job seekers, working remotely can mean the difference between getting a job and not getting one. With more and more companies looking for ways to reduce costs, remote workers are in high demand. So if you're on a job search for remote jobs, you may just find the perfect role for you.